HSlig4
DNA Ligase IV
BBF10K_003273

Ligase used in efficiently joining single-strand breaks in a double-strand polydeoxynucleotide in an ATP-dependent reaction. Also involved in DNA non-homologous end joining (NHEJ) required for double-strand break repair and V(D)J recombination.


attr.
Chiara Gandini, Open Bioeconomy Lab
Usage
growth
shipping strain
Escherichia coli Top10
growth conditions
37 C, shaking 300 rpm
cloning
overhangs
3' - AATG … GCTT - 5'
Construct
plasmid name
pOpen-HSlig4
Safety
other information
No Value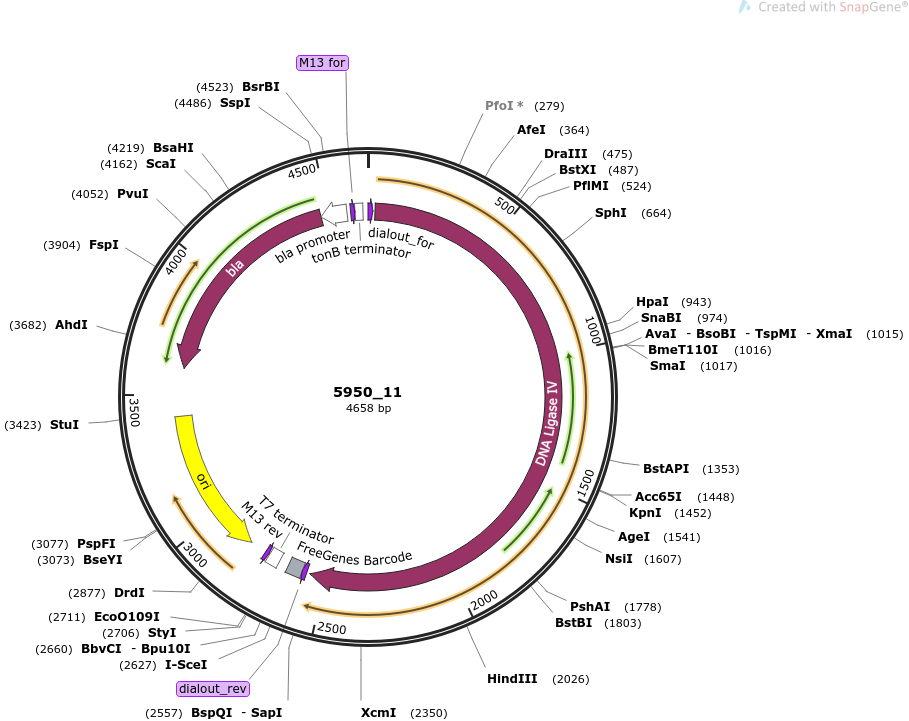 References
Available Elsewhere
FALSE
citations
Wei, Y. F., Robins, P., Carter, K., Caldecott, K., Pappin, D. J., Yu, G. L., ... & Schär, P. R. I. M. O. (1995). Molecular cloning and expression of human cDNAs encoding a novel DNA ligase IV and DNA ligase III, an enzyme active in DNA repair and recombination. Molecular and Cellular Biology, 15(6), 3206-3216.
intellectual property
We are unaware of third-party property rights claims on uses of this item.