RNAse A
RNAse A
BBF10K_003279
source
Bos taurus (bovine)

Ribonuclease A or RNase A; endoribonuclease purified from bovine pancreas. Important enzyme for the removal of RNA for RNA free DNA purification reactions such as plasmid DNA purification and genomic DNA purification, RNA removal from recombinant protein preparations, ribonuclease protection assays, mapping single-base mutations in DNA/RNA. Effectively cleaves the phosphodiester bond between the 5'-ribose of a nucleotide and the phosphate group attached to the 3'-ribose of an adjacent pyrimidine nucleotide which forms a 2',3'-cyclic phosphate which is then hydrolyzed to the corresponding 3'-nucleoside phosphate.


attr.
Chiara Gandini, Open Bioeconomy Lab
Usage
growth
shipping strain
Escherichia coli Top10
growth conditions
37 C, shaking 300 rpm
cloning
overhangs
3' - AATG … GCTT - 5'
Construct
plasmid name
pOpen-RNAse A
Safety
other information
No Value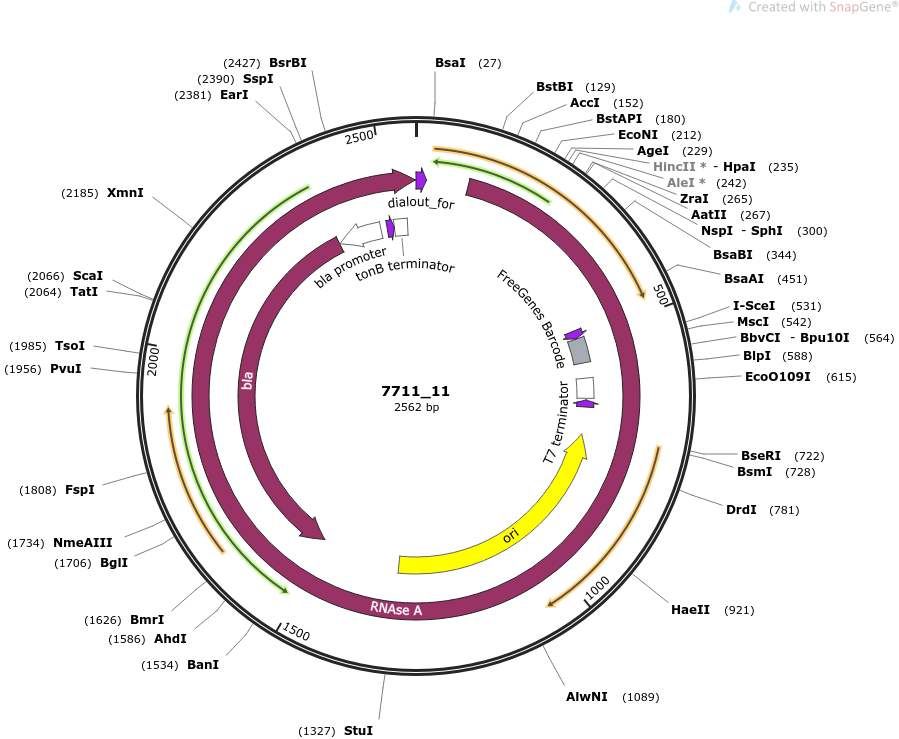 References
Available Elsewhere
FALSE
citations
NAMBIAR, Krishnan P., et al. "Expression of bovine pancreatic ribonuclease A in Escherichia coli." European journal of biochemistry 163.1 (1987): 67-71.
intellectual property
We are unaware of third-party property rights claims on uses of this item.