RNAse H
RNAse H
BBF10K_003280
source
Escherichia coli (strain K12)

Endonuclease that specifically degrades the RNA of RNA-DNA hybrids. Participates in DNA replication; helps to specify the origin of genomic replication by suppressing initiation at origins other than the oriC locus. Along with the 5'-3' exonuclease of pol1, it removes RNA primers from the Okazaki fragments of lagging strand synthesis, and it defines the origin of replication for ColE1-type plasmids by specific cleavage of an RNA preprimer.


attr.
Chiara Gandini, Open Bioeconomy Lab
Usage
growth
shipping strain
Escherichia coli Top10
growth conditions
37 C, shaking 300 rpm
cloning
overhangs
3' - AATG … GCTT - 5'
Construct
plasmid name
pOpen-RNAse H
Safety
other information
No Value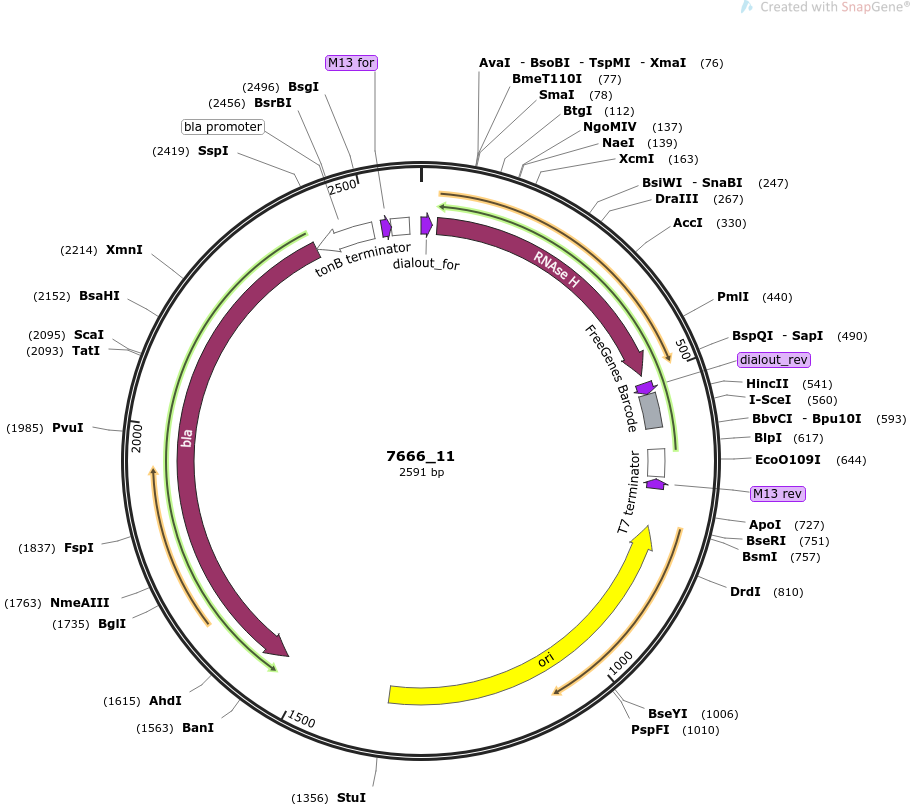 References
Available Elsewhere
FALSE
citations
Kanaya, Shigenori, and Robert J. Crouch. "DNA sequence of the gene coding for Escherichia coli ribonuclease H." Journal of Biological Chemistry 258.2 (1983): 1276-1281.
intellectual property
We are unaware of third-party property rights claims on uses of this item.