EcoRIM
EcoRI methyltransferase
BBF10K_003282
source
Escherichia coli (strain?)

Methylase that recognizes the double-stranded sequence GAATTC, causes specific methylation on A-3 on both strands, and protects the DNA from cleavage by the EcoRI endonuclease.


attr.
Chiara Gandini, Open Bioeconomy Lab
Usage
growth
shipping strain
Escherichia coli Top10
growth conditions
37 C, shaking 300 rpm
cloning
overhangs
3' - AATG … GCTT - 5'
Construct
plasmid name
pOpen-EcoRIM
Safety
other information
No Value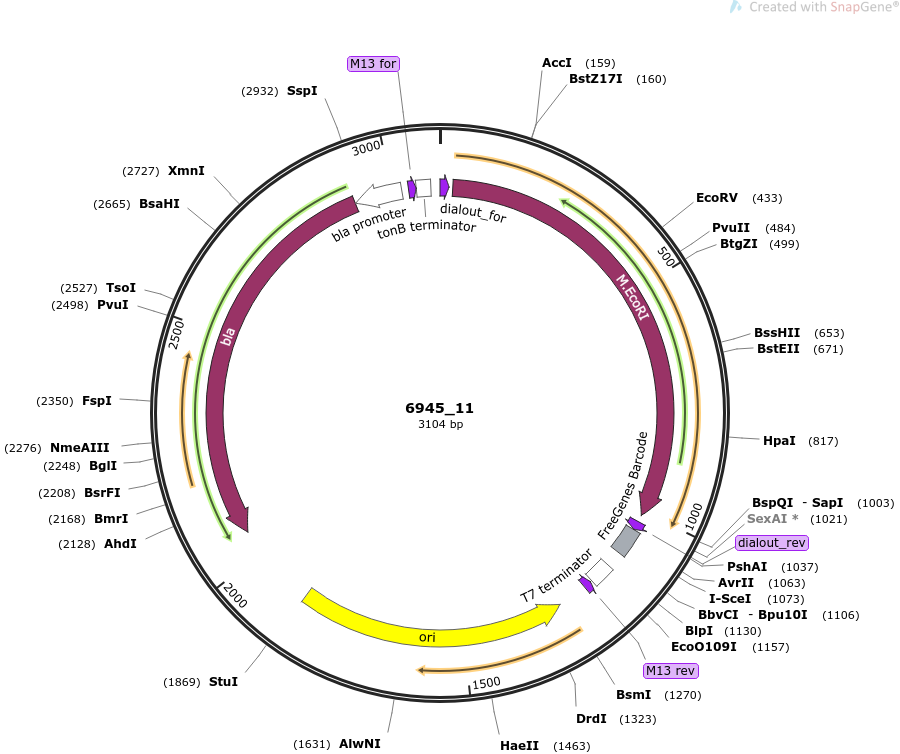 References
Available Elsewhere
FALSE
citations
Woodbury, C. P., R. L. Downey, and P. H. Von Hippel. "DNA site recognition and overmethylation by the Eco RI methylase." Journal of Biological Chemistry 255.23 (1980): 11526-11533.
intellectual property
We are unaware of third-party property rights claims on uses of this item.