Fpg
Formamidopyrimidine DNA Glycosylase
BBF10K_003327

Used in PreCR mix from NEB, Formamidopyrimidine DNA Glycosylase; Bifunctional DNA glycosylase with DNA N-glycosylase and AP lyase activities; N-glycosylase activity releases damaged purines, including 2,6-diamino-4-hydroxy-5-formamidopyrimidine (FapyG) and 8-oxo-7,8-dihydroguanine (8oxoG), generating an AP site. The AP lyase activity cleaves an AP site, via β and δ-elimination, creating a 1 nucleotide DNA gap with 5' and 3' phosphate termini.


attr.
Open Bioeconomy Lab
Usage
growth
shipping strain
Escherichia coli Top10
growth conditions
37 C, shaking 300 rpm
cloning
overhangs
3' - AATG … GCTT - 5'
Construct
Safety
other information
No Value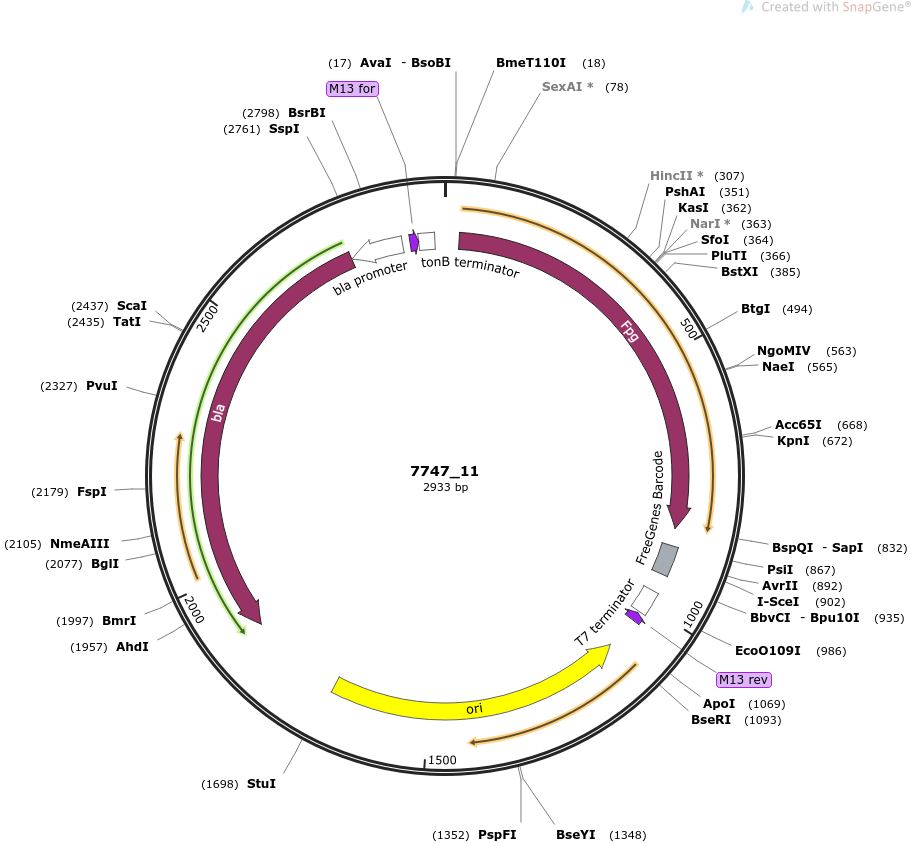 References
Available Elsewhere
FALSE
intellectual property
We are unaware of third-party property rights claims on uses of this item.