T4T5_Int_SaltS
T4T5_Int_SaltS
BBF10K_003462

Salt-cleavable intein. Cleaves itself in the presence of 1.5 M NaCl (has little to no activity at 1 M NaCl). Usable as self-cleaving c-terminal tag. Defined as a T4T5 part.


attr.
Open Bioeconomy Lab
Usage
growth
shipping strain
Escherichia coli Top10
growth conditions
37 C, shaking 300 rpm
cloning
overhangs
3' - TTCG … CGGC - 5'
Construct
plasmid name
pOpen-T4T5_Int_SaltS
Safety
other information
No Value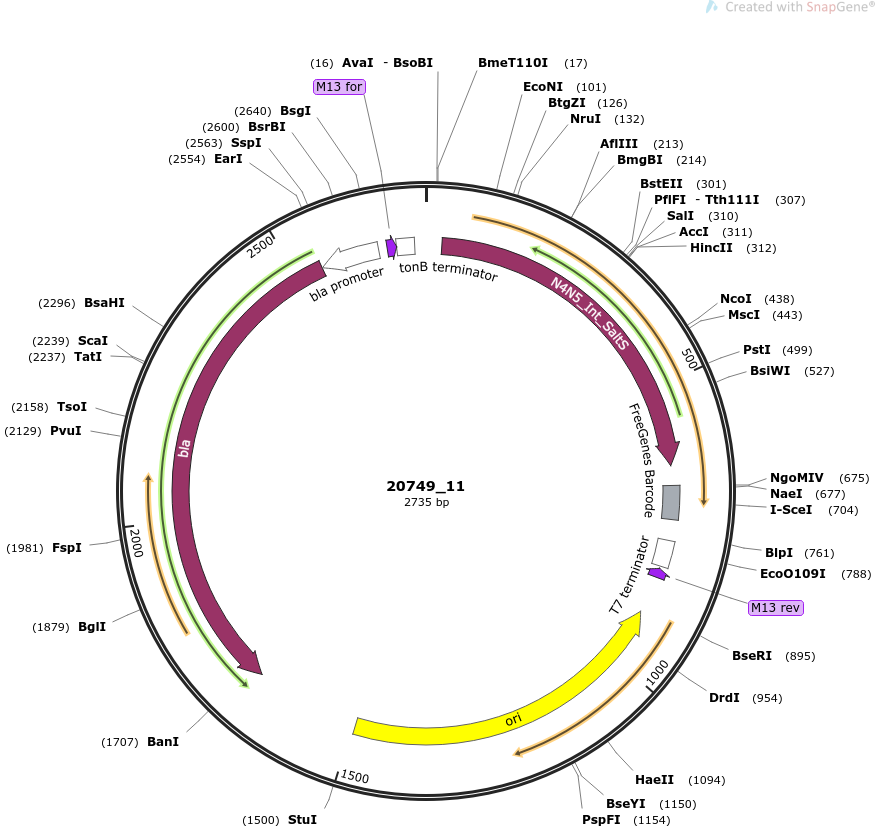 References
Available Elsewhere
FALSE
intellectual property
We are unaware of third-party property rights claims on uses of this item.