pBuild
pOpen_v3
BBF10K_003498

Robust, flexible E. coli cloning vector. Designed to be compatible with multiple cloning strategies including restriction ligation, Gibson assembly, SLiCE, and Golden Gate assembly using the FreeGenes MoClo standard.


Usage
growth
shipping strain
Escherichia coli Top10
growth conditions
37 C, shaking 300 rpm
cloning
overhangs
3' - varies … varies - 5'
Construct
Safety
other information
No Value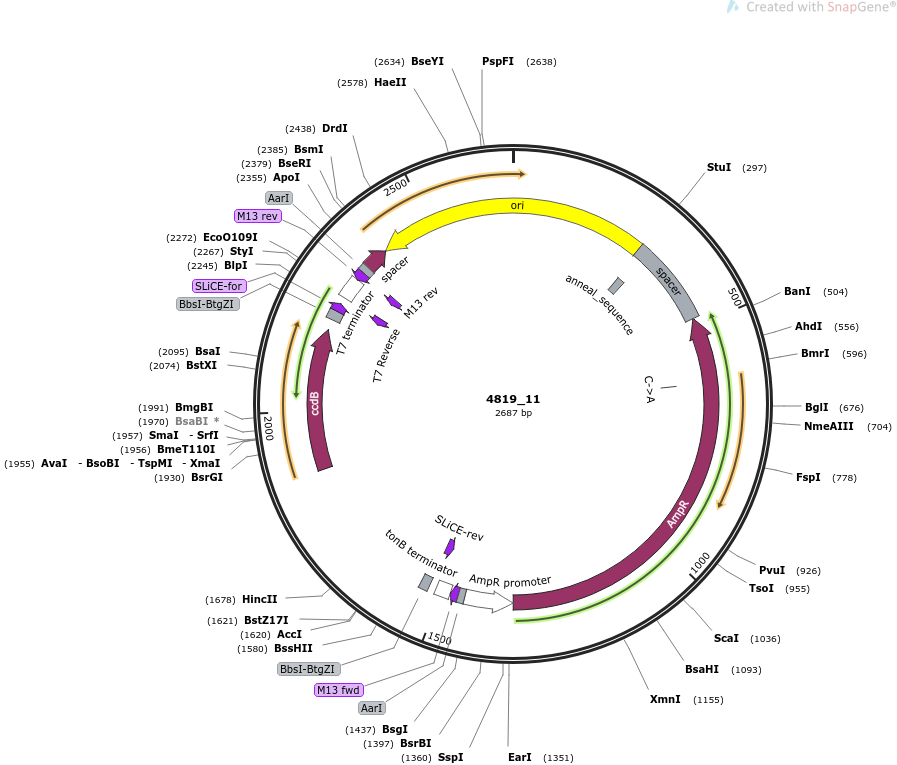 References
Available Elsewhere
FALSE
citations
N/A
intellectual property
We are unaware of third-party property rights claims on uses of this item.