S-linalool synthase
S. cerevisiae cds LIS (S-linalool synthase)
BBF10K_000246

Linalool synthase (LIS) produces (S)-linalool from geranyl diphosphate and water. Linalool is a naturally occurring terpene alcohol found in many flowers and spice plants.


Usage
growth
shipping strain
Escherichia coli Top10
growth conditions
37 C, shaking 300 rpm
cloning
method
Golden Gate Assembly
overhangs
3' - AATG … GCTT - 5'
Construct
Safety
other information
No Value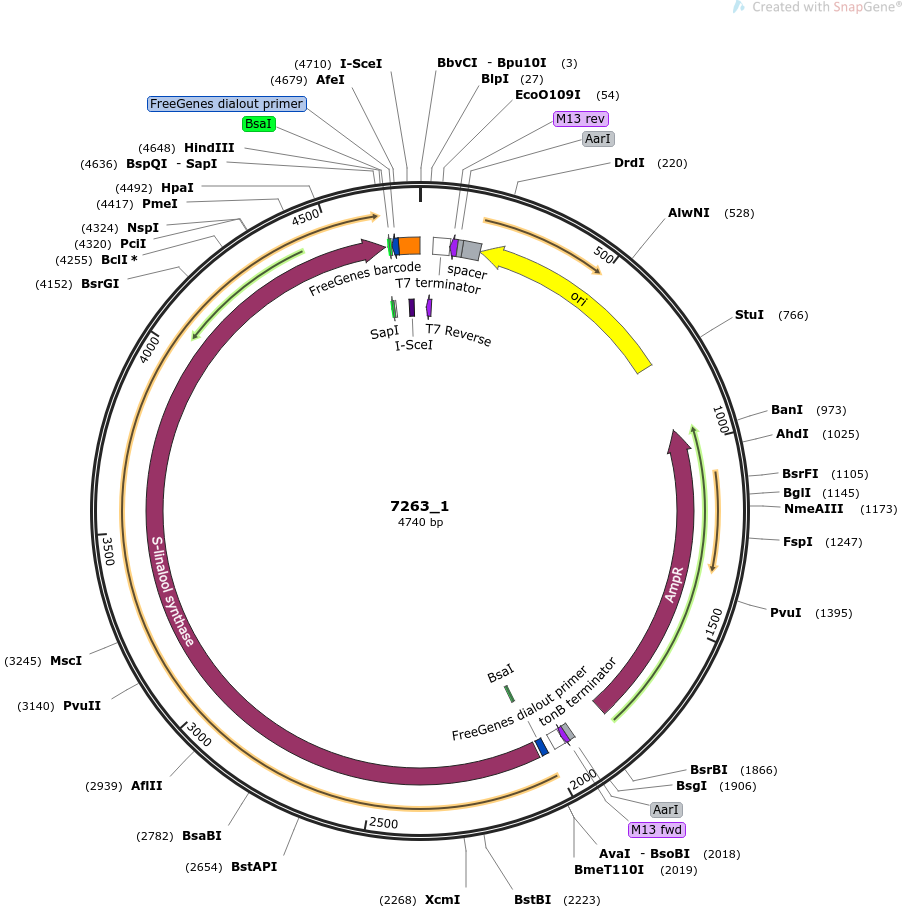 References
protocols and instructions
No Value
intellectual property
We are unaware of third-party property rights claims on uses of this item as of we.