MMSYN1_0642
Energy-coupling factor transporter ATP-binding protein EcfA
BBF10K_000286
source
Synthetic bacterium JCVI-Syn3.0

ATP-binding (A) component of a common energy-coupling factor (ECF) ABC-transporter complex. Unlike classic ABC transporters this ECF transporter provides the energy necessary to transport a number of different substrates.


attr.
Anton Jackson-Smith and Bioe80 class
Usage
growth
shipping strain
Escherichia coli Top10
growth conditions
37 C, shaking 300 rpm
cloning
overhangs
3' - AATG … GCTT - 5'
Construct
plasmid name
pOpen-MMSYN1_0642
Safety
other information
No Value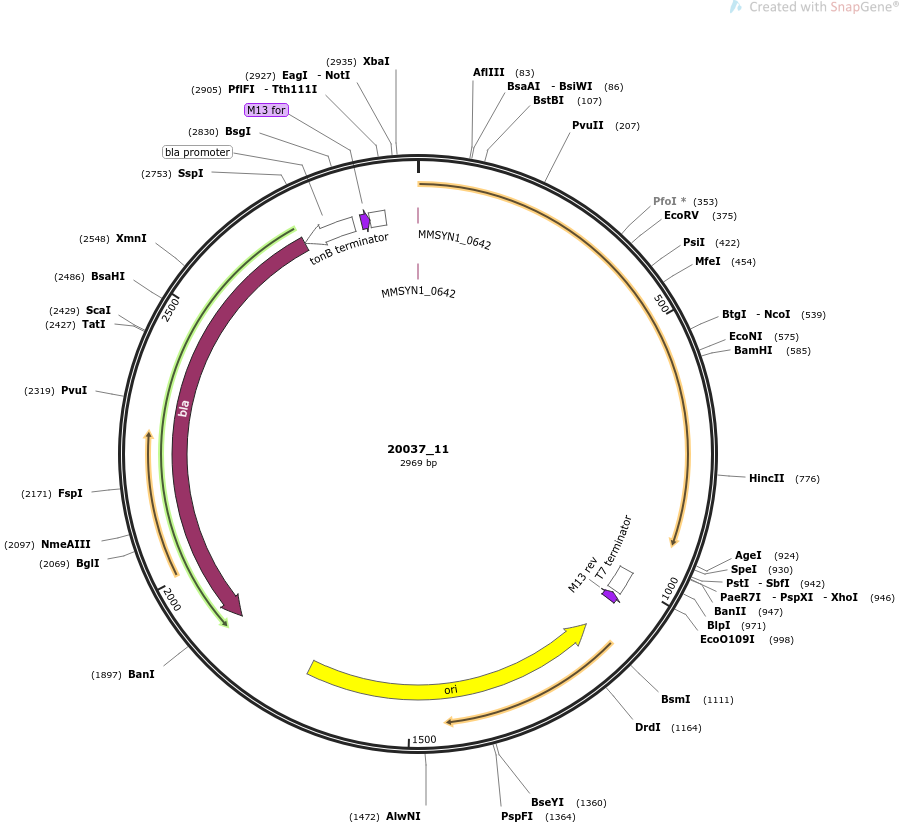 References
Available Elsewhere
FALSE
intellectual property
We are unaware of third-party property rights claims on uses of this item.