MMSYN1_0652
Protein translocase subunit SecY
BBF10K_000294
source
Synthetic bacterium JCVI-Syn3.0

The central subunit of the protein translocation channel SecYEG. Consists of two halves formed by TMs 1-5 and 6-10. These two domains form a lateral gate at the front which open onto the bilayer between TMs 2 and 7, and are clamped together by SecE at the back. The channel is closed by both a pore ring composed of hydrophobic SecY resides and a short helix (helix 2A) on the extracellular side of the membrane which forms a plug. The plug probably moves laterally to allow the channel to open. The ring and the pore may move independently.


attr.
Anton Jackson-Smith and Bioe80 class
Usage
growth
shipping strain
Escherichia coli Top10
growth conditions
37 C, shaking 300 rpm
cloning
overhangs
3' - AATG … GCTT - 5'
Construct
plasmid name
pOpen-MMSYN1_0652
Safety
other information
No Value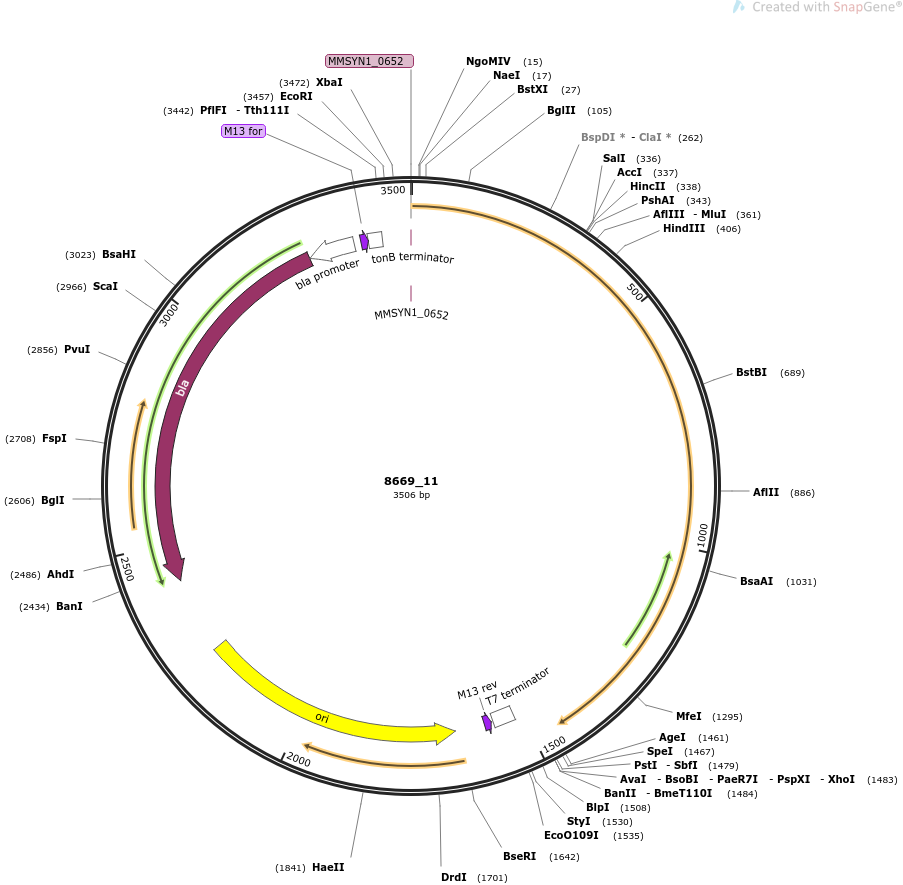 References
Available Elsewhere
FALSE
intellectual property
We are unaware of third-party property rights claims on uses of this item.