MMSYN1_0732
Deoxyribose-phosphate aldolase
BBF10K_000332
source
Synthetic bacterium JCVI-Syn3.0

Catalyzes a reversible aldol reaction between acetaldehyde and D-glyceraldehyde 3-phosphate to generate 2-deoxy-D-ribose 5-phosphate.


attr.
Anton Jackson-Smith and Bioe80 class
Usage
growth
shipping strain
Escherichia coli Top10
growth conditions
37 C, shaking 300 rpm
cloning
overhangs
3' - AATG … GCTT - 5'
Construct
plasmid name
pOpen-MMSYN1_0732
Safety
other information
No Value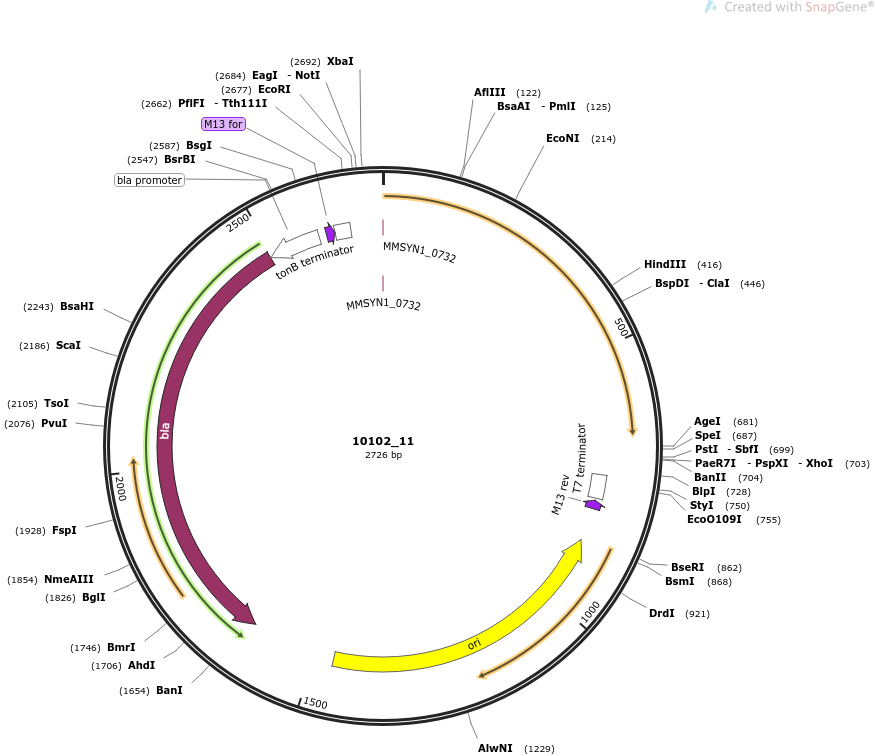 References
Available Elsewhere
FALSE
intellectual property
We are unaware of third-party property rights claims on uses of this item.