OR gate
OR gate
BBF10K_000498

Two-input recombinase logic OR gate. Produces GFP when one or two recombinases have been expressed and acted on the DNA registers (binary output number: 0111). Consists of a promoter followed by one transcriptional terminator flanked by nested parallel recombination sites. Recombination excises the terminator and allows for the expression of downstream GFP. Operated by recombinases Bxb1 and TP901 (e.g. using the dual controller). Low copy pSC101 ori (5-10 copies)- Ampicilin resistance.


Usage
growth
growth conditions
37 C, shaking 300 rpm
cloning
overhangs
3' -
No Value
…
No Value
- 5'
Construct
Safety
other information
No Value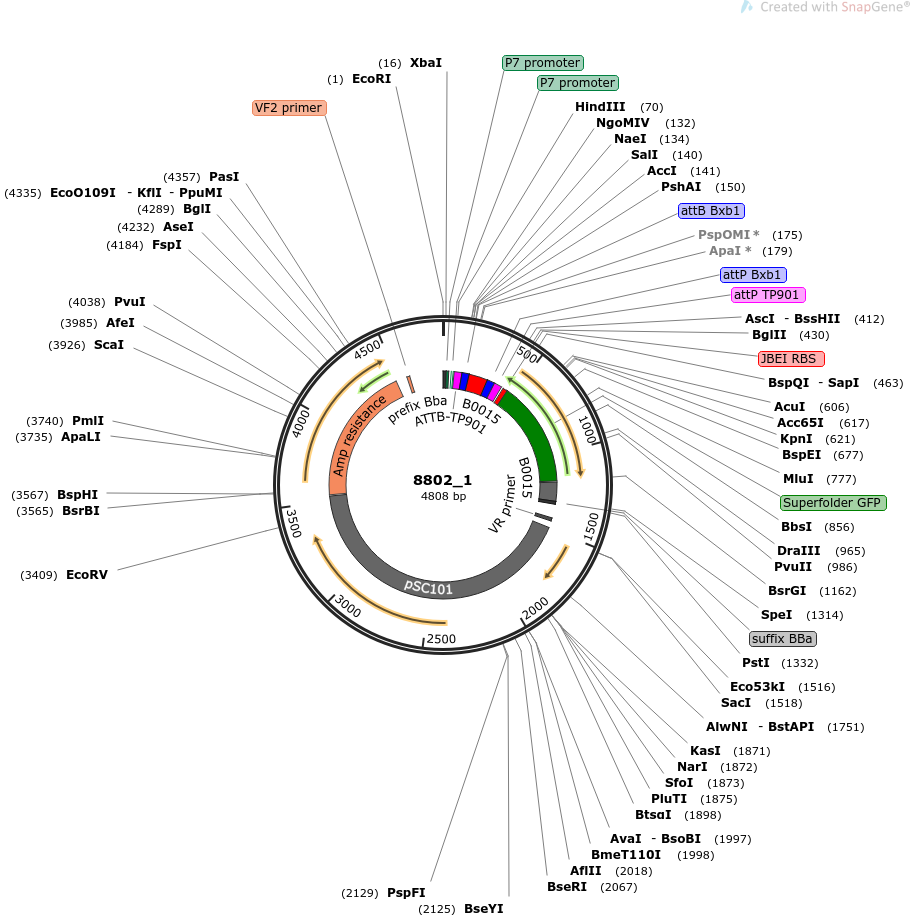 References
protocols and instructions
No Value
citations
Amplifying genetic logic gates. Bonnet J, Yin P, Ortiz ME, Subsoontorn P, Endy D. Science. 2013 May 3;340(6132):599-603. doi: 10.1126/science.1232758. Epub 2013 Mar 28. 10.1126/science.1232758 PubMed 23539178
intellectual property
We are unaware of third-party property rights claims on uses of this item as of we.