Dual-recombinase-controller
Dual-recombinase-controller
BBF10K_000501

Contains pTET-Bxb1 integrase inducible by anhydrotetracyclin (AtC) and pBAD-TP901 integrase inducible by arabinose. Can be used to control two-input logic gates. Regulated ColE1 ori (50-75 copies); Chloramphenicol resistance.


Usage
growth
growth conditions
37 C, shaking 300 rpm
antibiotic
Chloramphenicol
expression
promoter
pTET promoter, pBAD promoter
inducer
Anhydrotetracycline (AtC), Arabinose
cloning
overhangs
3' -
No Value
…
No Value
- 5'
Construct
plasmid name
Dual-recombinase-controller
Safety
other information
No Value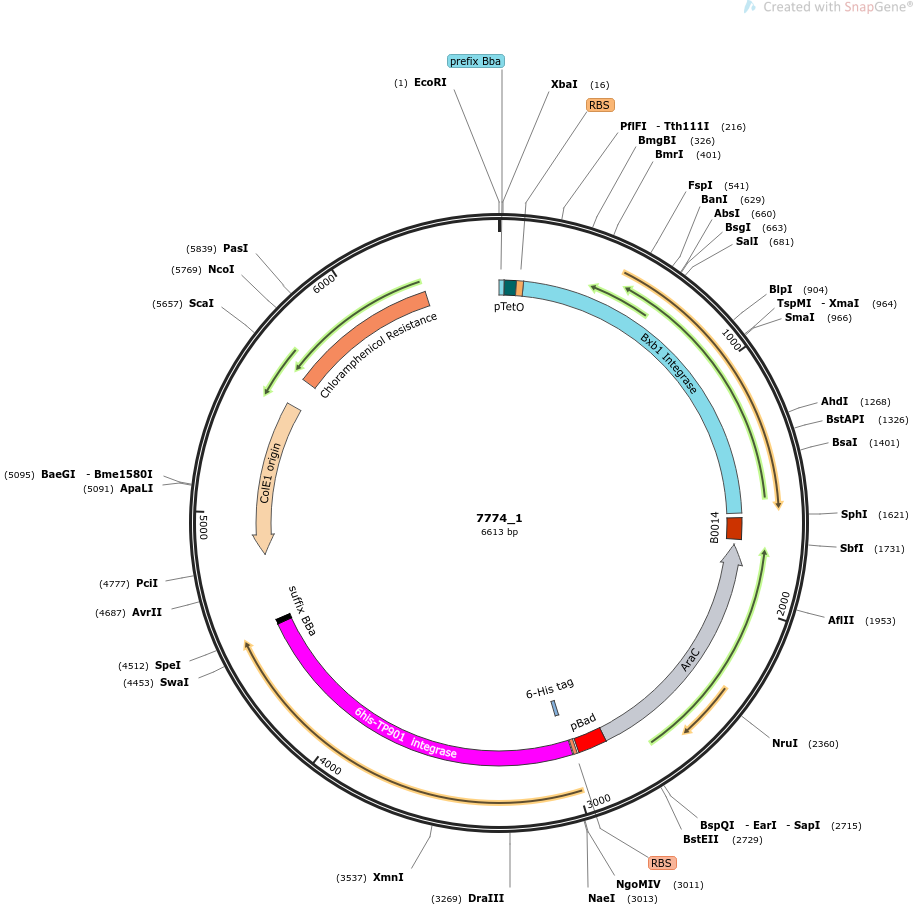 References
protocols and instructions
No Value
citations
Amplifying genetic logic gates. Bonnet J, Yin P, Ortiz ME, Subsoontorn P, Endy D. Science. 2013 May 3;340(6132):599-603. doi: 10.1126/science.1232758. Epub 2013 Mar 28. 10.1126/science.1232758 PubMed 23539178
intellectual property
We are unaware of third-party property rights claims on uses of this item as of we.