tilS
tRNA(Ile)-lysidine synthase
BBF10K_000763
source
Bacillus subtilis 168

Ligates lysine onto the cytidine present at position 34 of the AUA codon-specific tRNA(Ile) that contains the anticodon CAU, in an ATP-dependent manner. Cytidine is converted to lysidine, thus changing the amino acid specificity of the tRNA from methionine to isoleucine.


Usage
growth
shipping strain
Escherichia coli Top10
growth conditions
37 C, shaking 300 rpm
cloning
overhangs
3' - AATG … GCTT - 5'
Construct
Safety
other information
No Value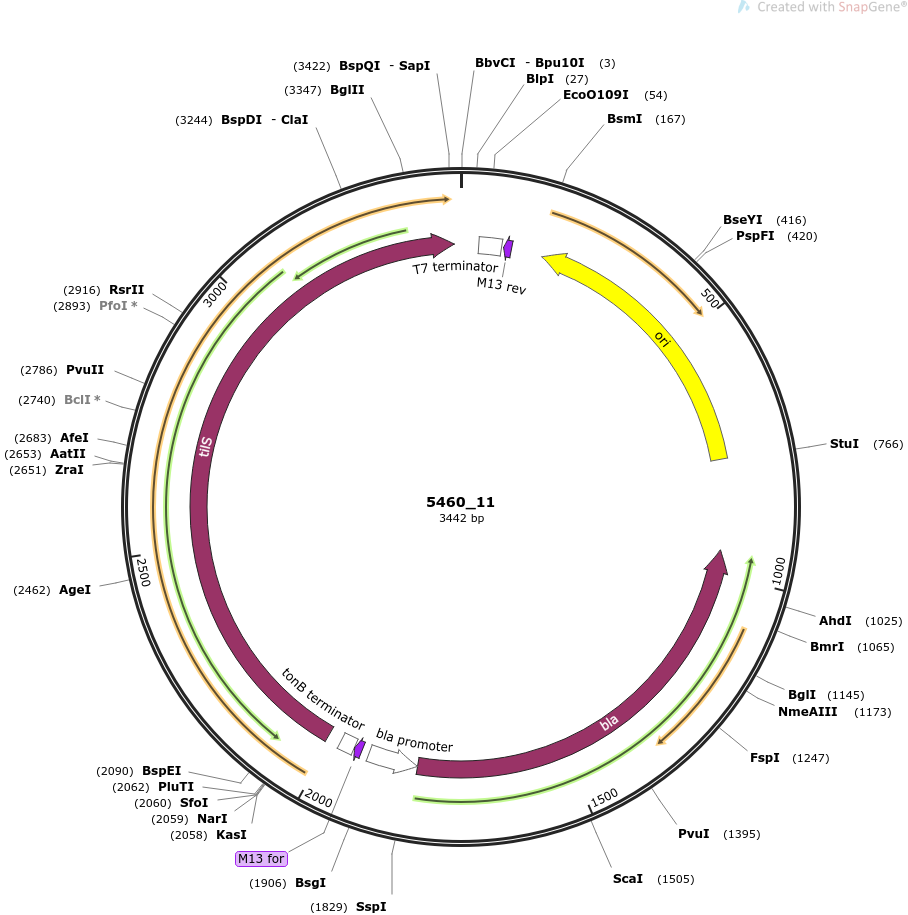 References
Available Elsewhere
FALSE
intellectual property
We are unaware of third-party property rights claims on uses of this item.