gcp
tRNA threonylcarbamoyladenosine biosynthesisprotein Gcp
BBF10K_000820
source
Bacillus subtilis 168

Required for the formation of a threonylcarbamoyl group on adenosine at position 37 (t(6)A37) in tRNAs that read codons beginning with adenine. Is involved in the transfer of the threonylcarbamoyl moiety of threonylcarbamoyl-AMP (TC-AMP) to the N6 group of A37, together with TsaE and TsaB; this reaction does not require ATP in vitro. TsaD likely plays a direct catalytic role in this reaction.


Usage
growth
shipping strain
Escherichia coli Top10
growth conditions
37 C, shaking 300 rpm
cloning
overhangs
3' - AATG … GCTT - 5'
Construct
Safety
other information
No Value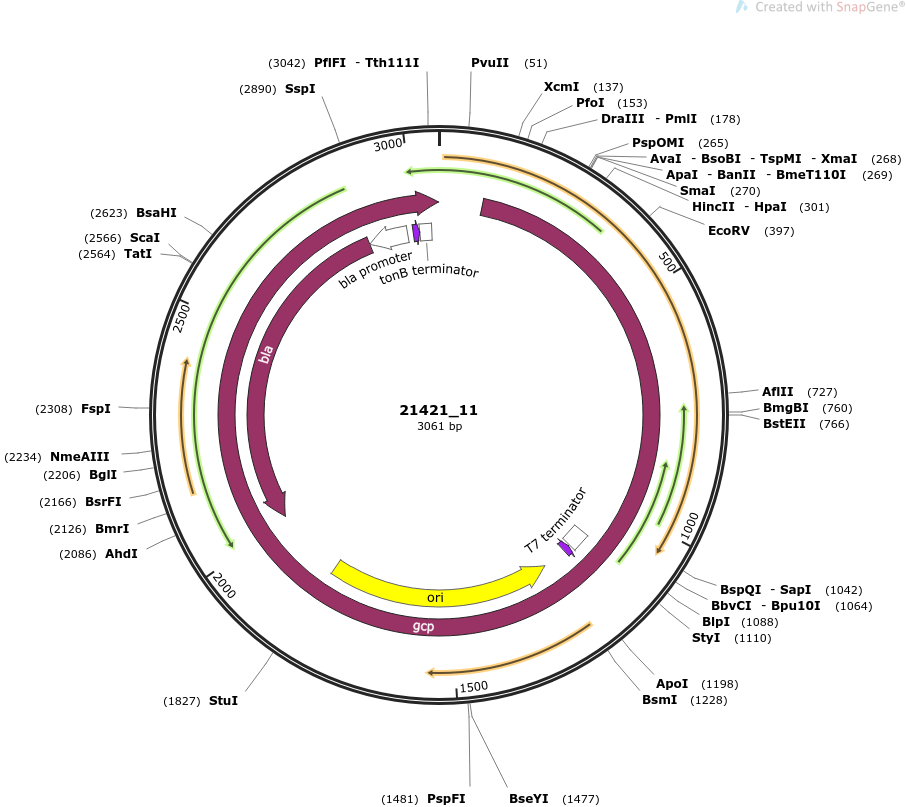 References
Available Elsewhere
FALSE
intellectual property
We are unaware of third-party property rights claims on uses of this item.