ftsA
cell division protein FtsA
BBF10K_000865
source
Bacillus subtilis 168

Cell division protein that is required for the assembly of the Z ring (PubMed:16159787). May serve as a membrane anchor for the Z ring (By similarity). Binds and hydrolyzes ATP (PubMed:11298280). Also involved in sporulation (Probable).


Usage
growth
shipping strain
Escherichia coli Top10
growth conditions
37 C, shaking 300 rpm
cloning
overhangs
3' - AATG … GCTT - 5'
Construct
Safety
other information
No Value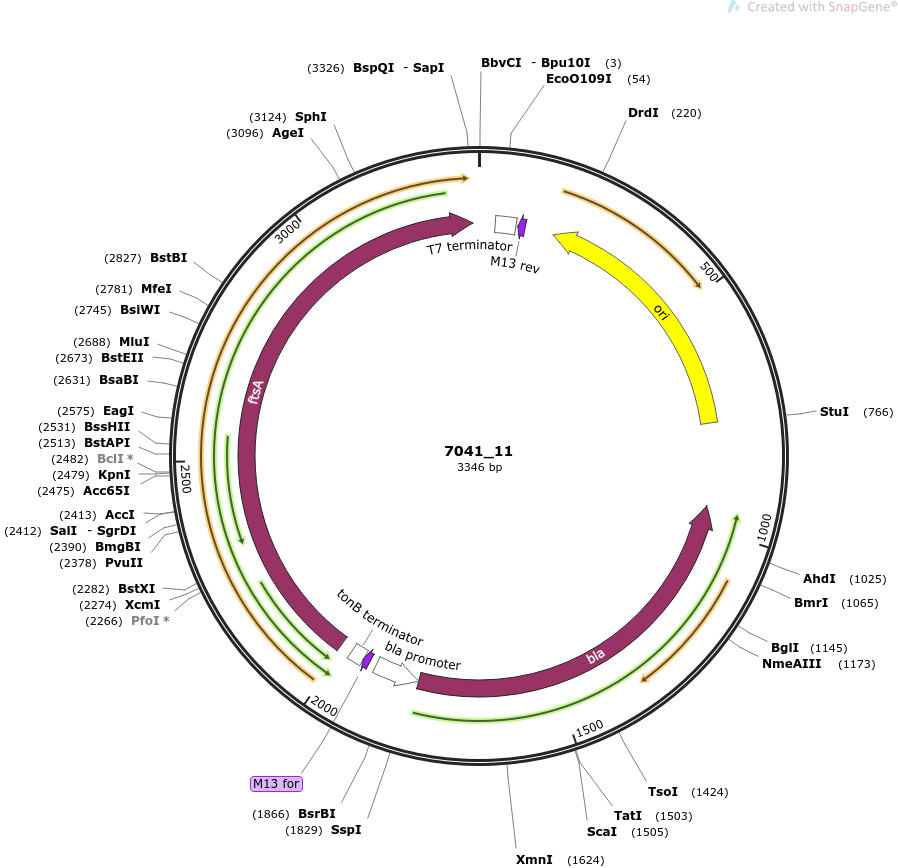 References
Available Elsewhere
FALSE
intellectual property
We are unaware of third-party property rights claims on uses of this item.