priA
Primosomal protein N'
BBF10K_000870
source
Bacillus subtilis 168

Involved in the restart of stalled replication forks. Recognizes and binds the arrested nascent DNA chain at stalled replication forks. It can open the DNA duplex, via its helicase activity, and promote assembly of the primosome and loading of the major replicative helicase DnaB onto DNA.


Usage
growth
shipping strain
Escherichia coli Top10
growth conditions
37 C, shaking 300 rpm
cloning
overhangs
3' - AATG … GCTT - 5'
Construct
Safety
other information
No Value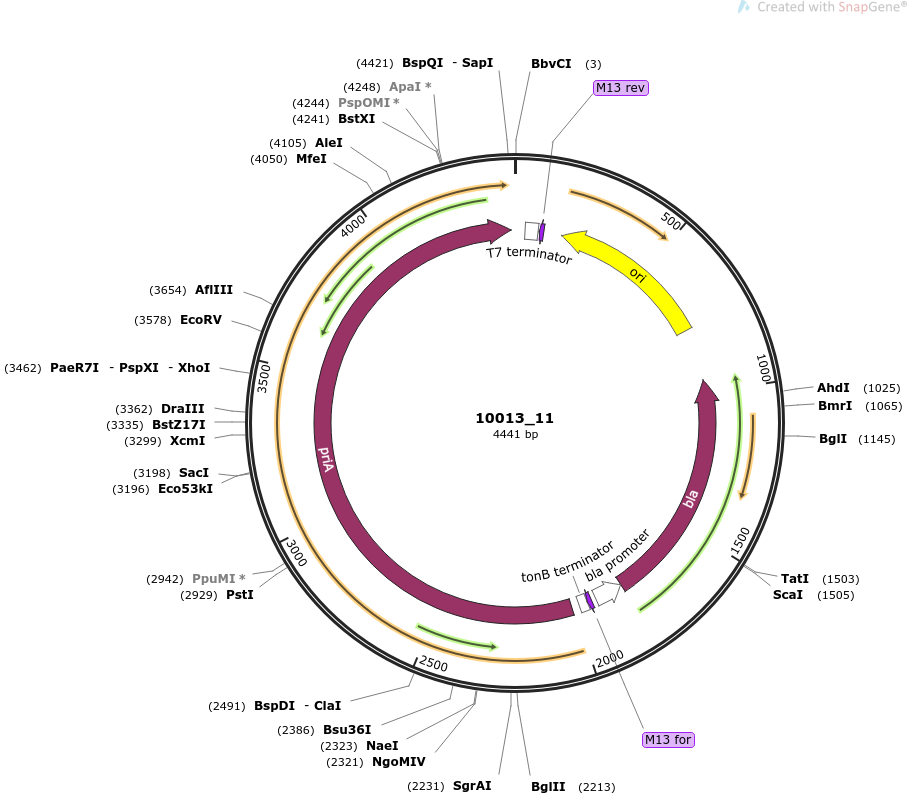 References
Available Elsewhere
FALSE
intellectual property
We are unaware of third-party property rights claims on uses of this item.