mrpA
Na(+)/H(+) antiporter subunit A
BBF10K_000990
source
Bacillus subtilis 168

Mrp complex is a Na(+)/H(+) antiporter that is considered to be the major Na(+) excretion system in B.subtilis. Has a major role in Na(+) resistance and a minor role in Na(+)- and K(+)-dependent pH homeostasis as compared to TetB. MrpA may be the actual Na(+)/H(+) antiporter, although the six other Mrp proteins are all required for Na(+)/H(+) antiport activity and Na(+) resistance. MrpA is required for initiation of sporulation when external Na(+) concentration increases. Also transports Li(+) but not K(+), Ca(2+) or Mg(2+).


Usage
growth
shipping strain
Escherichia coli Top10
growth conditions
37 C, shaking 300 rpm
cloning
overhangs
3' - AATG … GCTT - 5'
Construct
Safety
other information
No Value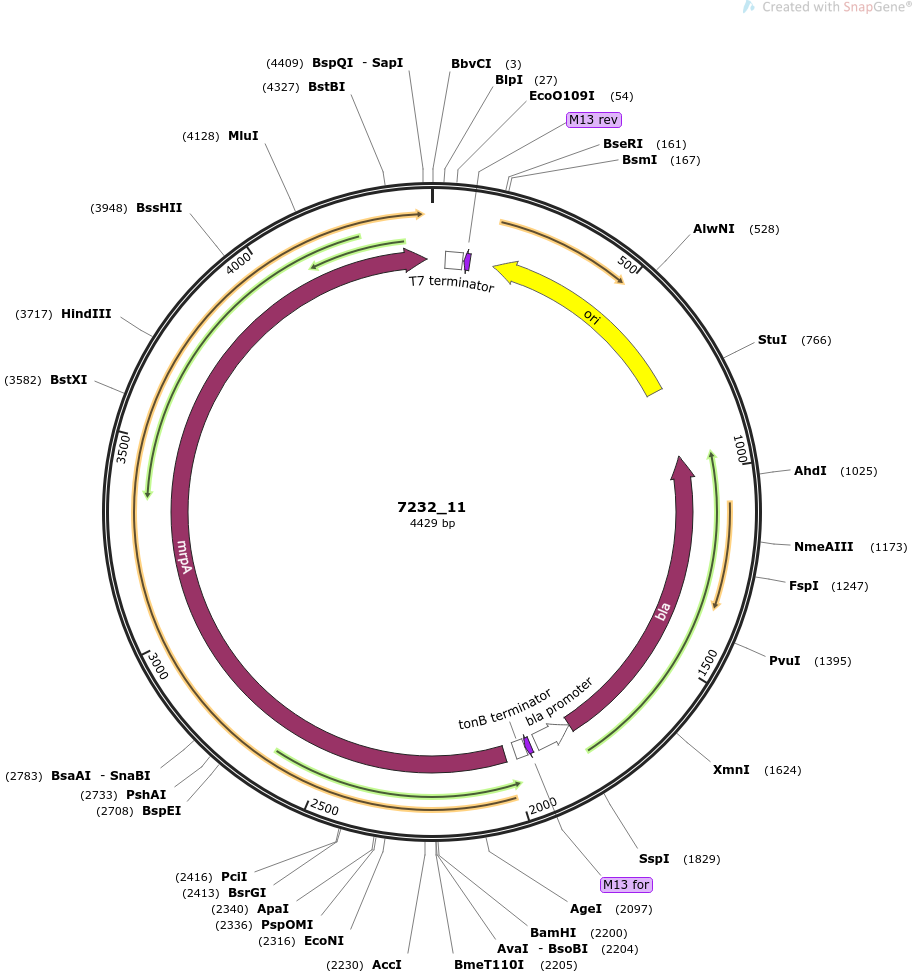 References
Available Elsewhere
FALSE
intellectual property
We are unaware of third-party property rights claims on uses of this item.