sufD
FeS cluster assembly protein SufD
BBF10K_001002
source
Bacillus subtilis 168

The SufBCD complex acts synergistically with SufE to stimulate the cysteine desulfurase activity of SufS. The SufBCD complex contributes to the assembly or repair of oxygen-labile iron-sulfur clusters under oxidative stress. May facilitate iron uptake from extracellular iron chelators under iron limitation (By similarity).


Usage
growth
shipping strain
Escherichia coli Top10
growth conditions
37 C, shaking 300 rpm
cloning
overhangs
3' - AATG … GCTT - 5'
Construct
Safety
other information
No Value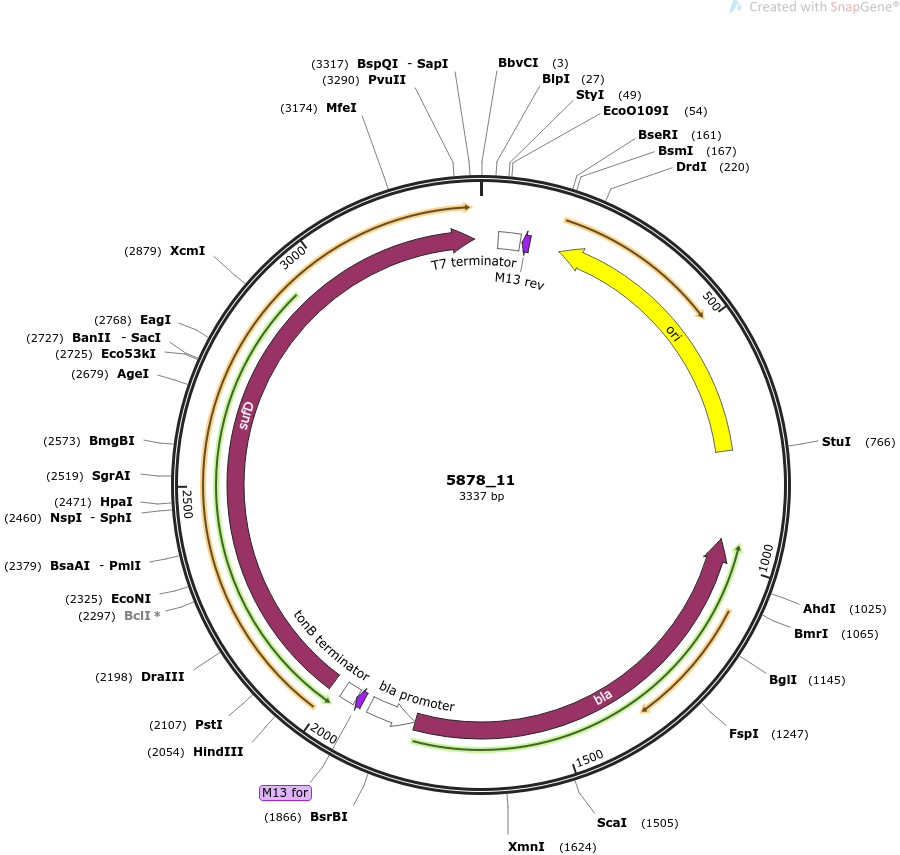 References
Available Elsewhere
FALSE
intellectual property
We are unaware of third-party property rights claims on uses of this item.