ftsH
ATP-dependent zinc metalloprotease FtsH
BBF10K_001122
source
Escherichia coli str. K-12 substr. MG1655

(Microbial infection) Probably transports the toxic C-terminal region of CdiA from E.coli strain 536, E.cloacae strain ATCC 13047 and of Y.pestis strain A across the inner membrane to the cytoplasm, where CdiA has a toxic effect. Toxin transport is strain-specific, mutations in this gene do not confer resistance to several other tested CdiA toxins.


Usage
growth
shipping strain
Escherichia coli Top10
growth conditions
37 C, shaking 300 rpm
cloning
overhangs
3' - AATG … GCTT - 5'
Construct
Safety
other information
No Value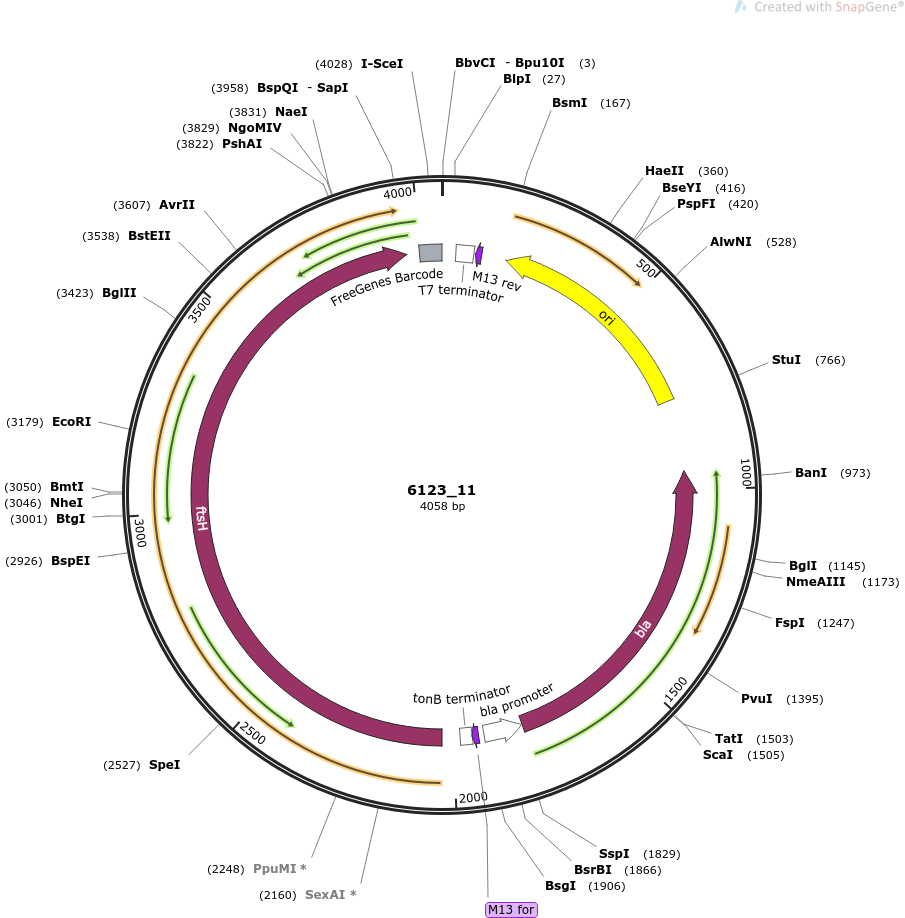 References
Available Elsewhere
FALSE
citations
[1] Calles, J., Justice, I., Brinkley, D., Garcia, A. & Endy, D. Fail-safe genetic codes designed to intrinsically contain engineered organisms. Nucleic Acids Res. (2019). doi:10.1093/nar/gkz745 [2] Baba, T. et al. Construction of Escherichia coli K-12 in-frame, single-gene knockout mutants: the Keio collection. Mol. Syst. Biol. 2, 2006.0008 (2006)
intellectual property
We are unaware of third-party property rights claims on uses of this item.