Mfl006
DNA gyrase subunit B
BBF10K_001239
source
Mesoplasma florum L1

Type II topoisomerase; negatively supercoils closed circular double-stranded (ds) DNA in an ATP-dependent manner to modulate DNA topology and maintain chromosomes in an underwound state. Negative supercoiling favors strand separation, and DNA replication, transcription, recombination and repair, all of which involve strand separation. Also able to catalyze the interconversion of other topological isomers of dsDNA rings, including catenanes and knotted rings. Type II topoisomerases break and join 2 DNA strands simultaneously in an ATP-dependent manner.


Usage
growth
shipping strain
Escherichia coli Top10
growth conditions
37 C, shaking 300 rpm
cloning
overhangs
3' - AATG … GCTT - 5'
Construct
plasmid name
pOpen-Mfl006
Safety
other information
No Value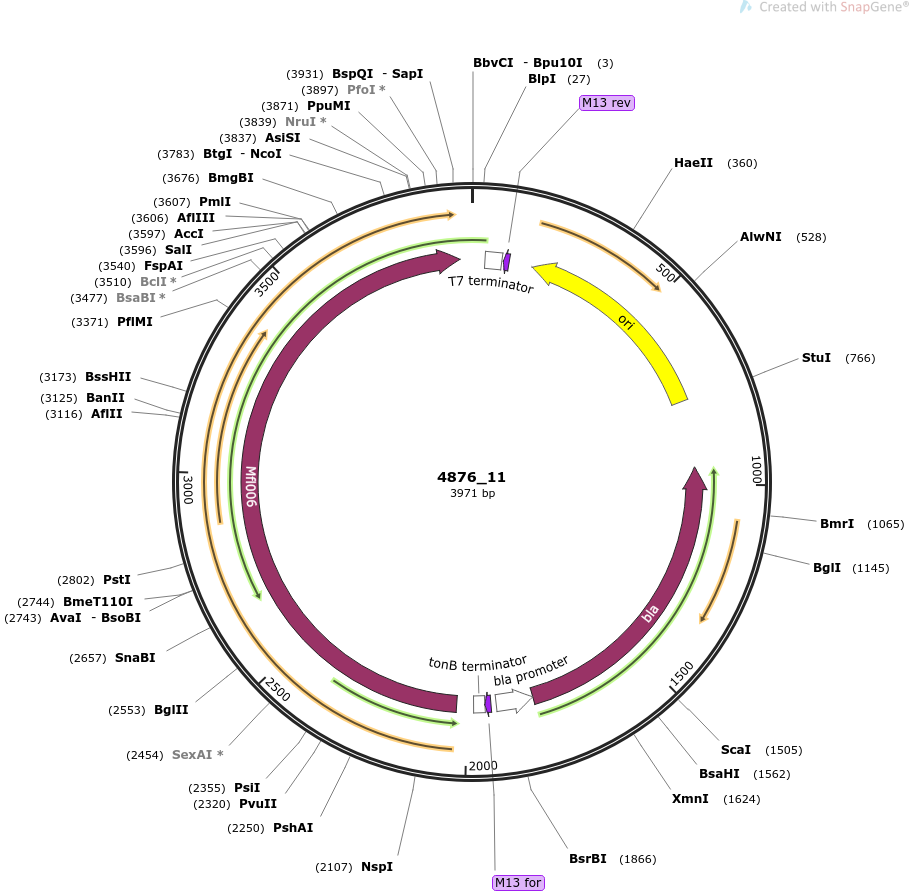 References
Available Elsewhere
FALSE
intellectual property
We are unaware of third-party property rights claims on uses of this item.