Mfl058
excinuclease ABC subunit B
BBF10K_001291
source
Mesoplasma florum L1

The UvrABC repair system catalyzes the recognition and processing of DNA lesions. A damage recognition complex composed of 2 UvrA and 2 UvrB subunits scans DNA for abnormalities. Upon binding of the UvrA(2)B(2) complex to a putative damaged site, the DNA wraps around one UvrB monomer. DNA wrap is dependent on ATP binding by UvrB and probably causes local melting of the DNA helix, facilitating insertion of UvrB beta-hairpin between the DNA strands. Then UvrB probes one DNA strand for the presence of a lesion. If a lesion is found the UvrA subunits dissociate and the UvrB-DNA preincision complex is formed. This complex is subsequently bound by UvrC and the second UvrB is released. If no lesion is found, the DNA wraps around the other UvrB subunit that will check the other stand for damage.


Usage
growth
shipping strain
Escherichia coli Top10
growth conditions
37 C, shaking 300 rpm
cloning
overhangs
3' - AATG … GCTT - 5'
Construct
plasmid name
pOpen-Mfl058
Safety
other information
No Value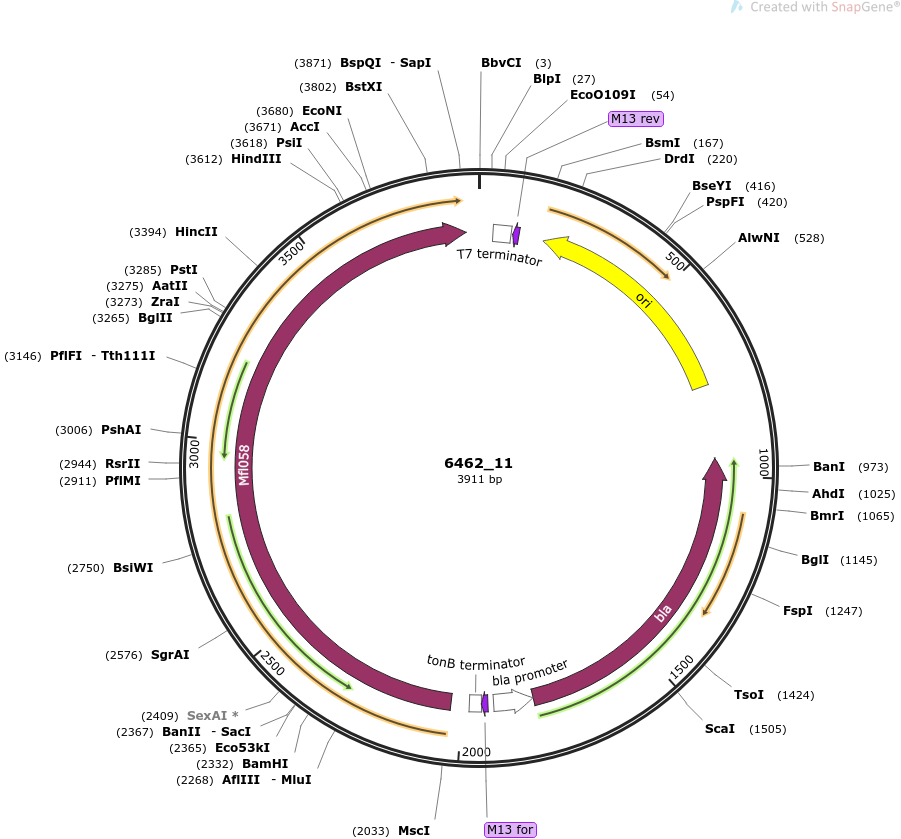 References
Available Elsewhere
FALSE
intellectual property
We are unaware of third-party property rights claims on uses of this item.