Mfl059
repair endonuclease subunit A
BBF10K_001292
source
Mesoplasma florum L1

The UvrABC repair system catalyzes the recognition and processing of DNA lesions. UvrA is an ATPase and a DNA-binding protein. A damage recognition complex composed of 2 UvrA and 2 UvrB subunits scans DNA for abnormalities. When the presence of a lesion has been verified by UvrB, the UvrA molecules dissociate.


Usage
growth
shipping strain
Escherichia coli Top10
growth conditions
37 C, shaking 300 rpm
cloning
overhangs
3' - AATG … GCTT - 5'
Construct
plasmid name
pOpen-Mfl059
Safety
other information
No Value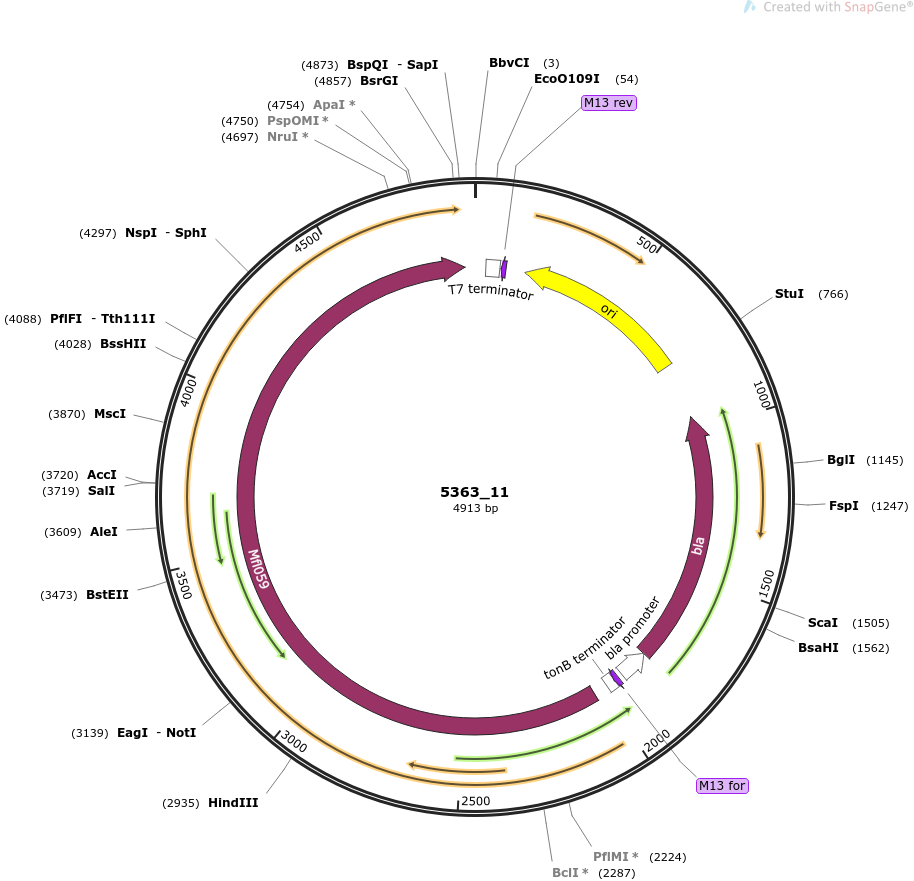 References
Available Elsewhere
FALSE
intellectual property
We are unaware of third-party property rights claims on uses of this item.