Mfl479
signal recognition particle protein
BBF10K_001713
source
Mesoplasma florum L1

Involved in targeting and insertion of nascent membrane proteins into the cytoplasmic membrane. Binds to the hydrophobic signal sequence of the ribosome-nascent chain (RNC) as it emerges from the ribosomes. The SRP-RNC complex is then targeted to the cytoplasmic membrane where it interacts with the SRP receptor FtsY.


Usage
growth
shipping strain
Escherichia coli Top10
growth conditions
37 C, shaking 300 rpm
cloning
overhangs
3' - AATG … GCTT - 5'
Construct
plasmid name
pOpen-Mfl479
Safety
other information
No Value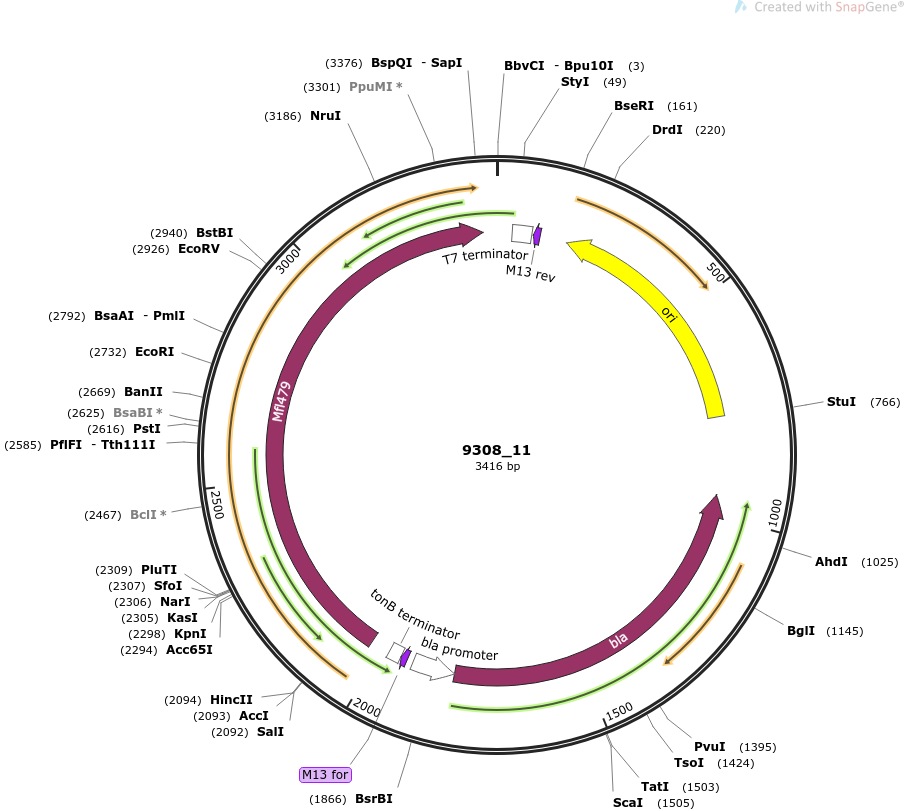 References
Available Elsewhere
FALSE
intellectual property
We are unaware of third-party property rights claims on uses of this item.