Mfl584
thiamin biosynthesis protein
BBF10K_001816
source
Mesoplasma florum L1

Catalyzes the ATP-dependent transfer of a sulfur to tRNA to produce 4-thiouridine in position 8 of tRNAs, which functions as a near-UV photosensor. Also catalyzes the transfer of sulfur to the sulfur carrier protein ThiS, forming ThiS-thiocarboxylate. This is a step in the synthesis of thiazole, in the thiamine biosynthesis pathway. The sulfur is donated as persulfide by IscS.


Usage
growth
shipping strain
Escherichia coli Top10
growth conditions
37 C, shaking 300 rpm
cloning
overhangs
3' - AATG … GCTT - 5'
Construct
plasmid name
pOpen-Mfl584
Safety
other information
No Value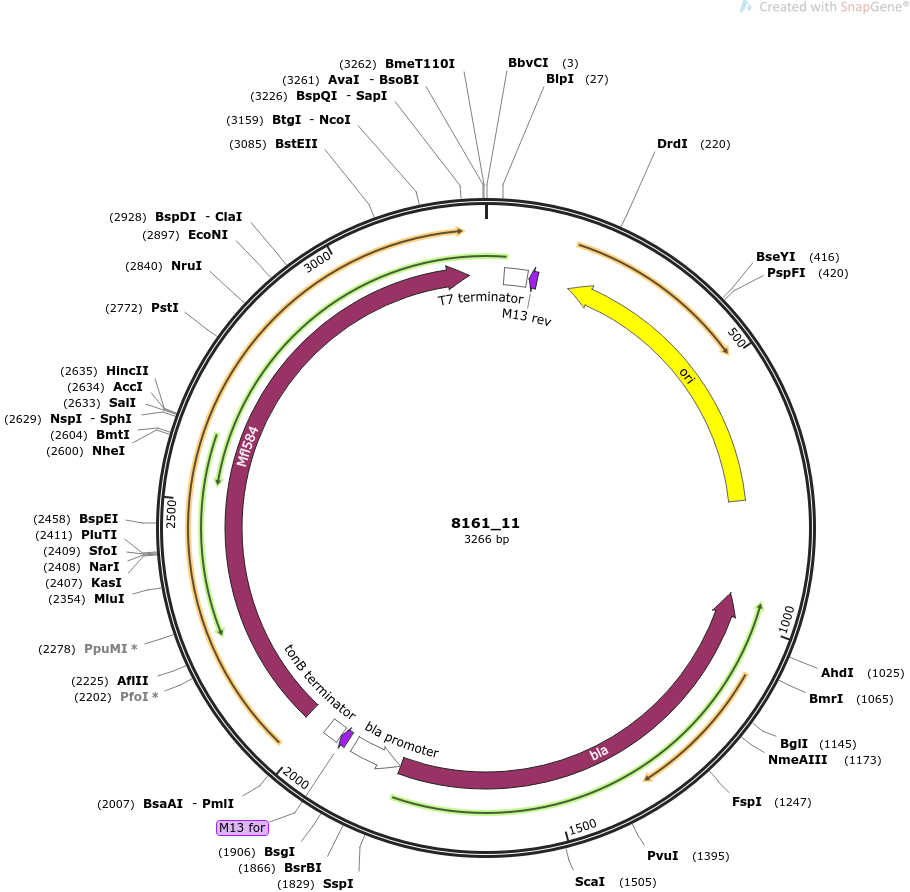 References
Available Elsewhere
FALSE
intellectual property
We are unaware of third-party property rights claims on uses of this item.