glpF
glycerol uptake facilitator
BBF10K_002466
source
Mycoplasma pneumoniae M129

Glycerol enters the cell via the glycerol diffusion facilitator protein. This membrane protein facilitates the movement of glycerol across the cytoplasmic membrane (By similarity).


Usage
growth
shipping strain
Escherichia coli Top10
growth conditions
37 C, shaking 300 rpm
cloning
overhangs
3' - AATG … GCTT - 5'
Construct
Safety
other information
No Value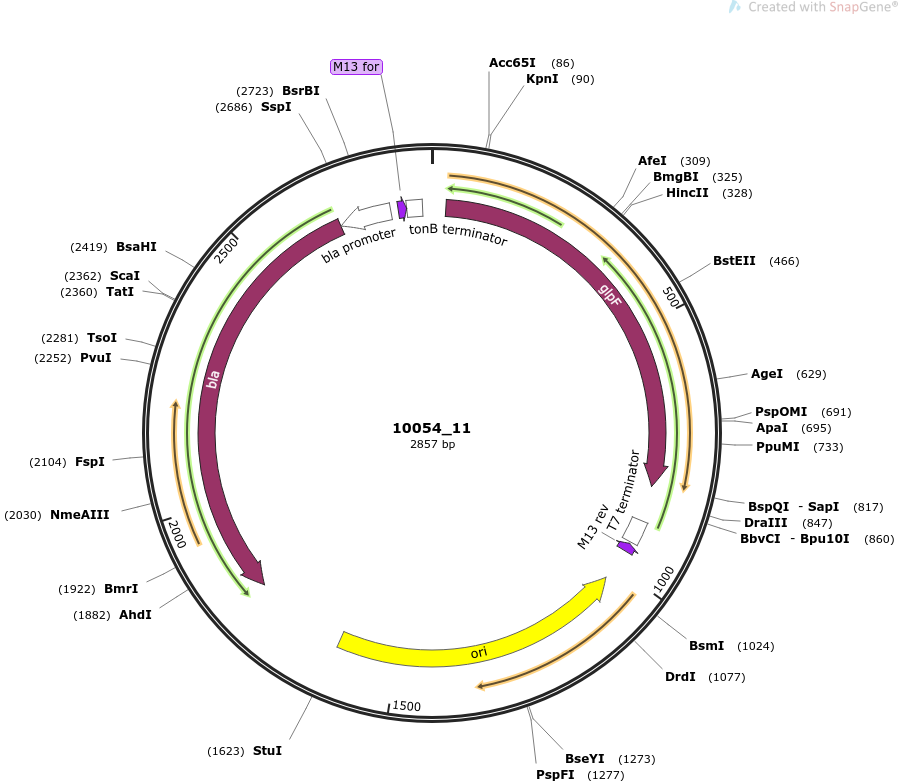 References
Available Elsewhere
FALSE
intellectual property
We are unaware of third-party property rights claims on uses of this item.