ptsI
phosphoenolpyruvate-protein phosphotransferase
BBF10K_003057
source
Mycoplasma pneumoniae M129

General (non sugar-specific) component of the phosphoenolpyruvate-dependent sugar phosphotransferase system (sugar PTS). This major carbohydrate active-transport system catalyzes the phosphorylation of incoming sugar substrates concomitantly with their translocation across the cell membrane. Enzyme I transfers the phosphoryl group from phosphoenolpyruvate (PEP) to the phosphoryl carrier protein (HPr).


Usage
growth
shipping strain
Escherichia coli Top10
growth conditions
37 C, shaking 300 rpm
cloning
overhangs
3' - AATG … GCTT - 5'
Construct
Safety
other information
No Value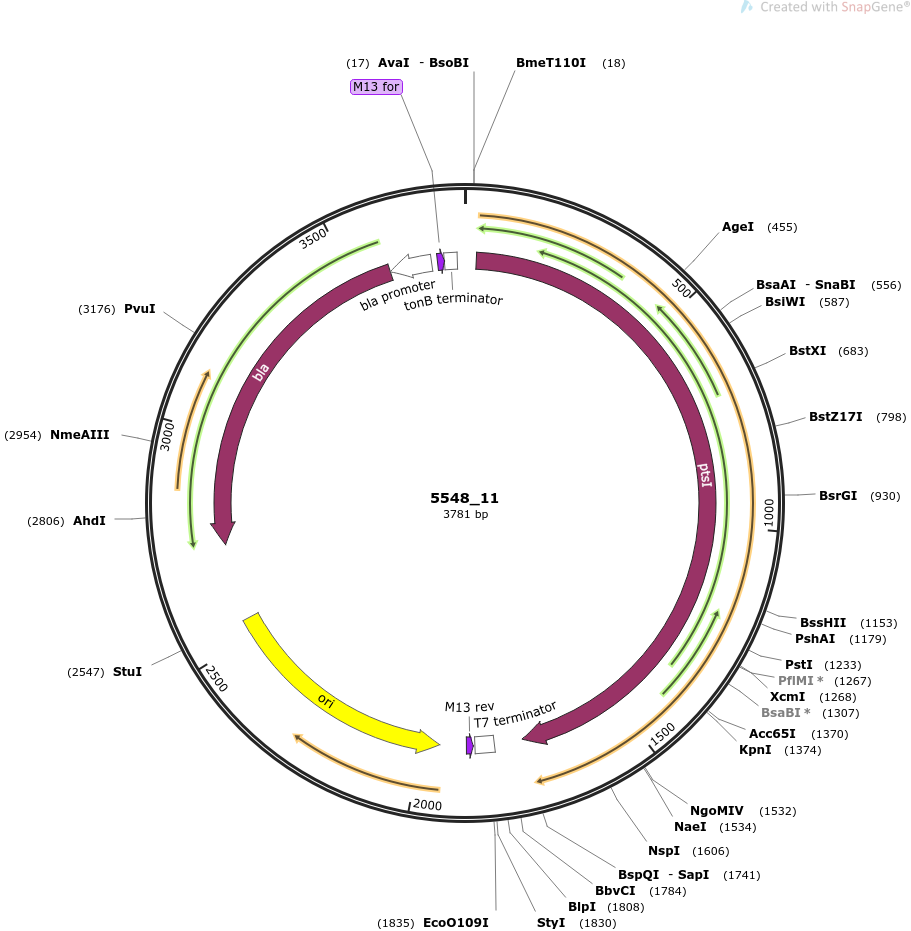 References
Available Elsewhere
FALSE
intellectual property
We are unaware of third-party property rights claims on uses of this item.