MPN638
type I restriction-modification systemspecificity protein
BBF10K_003066
source
Mycoplasma pneumoniae M129

The M and S subunits together form a methyltransferase (MTase) that methylates two adenine residues in complementary strands of a bipartite DNA recognition sequence. Subunit S dictates DNA sequences specificity (By similarity).


Usage
growth
shipping strain
Escherichia coli Top10
growth conditions
37 C, shaking 300 rpm
cloning
overhangs
3' - AATG … GCTT - 5'
Construct
plasmid name
pOpen-MPN638
Safety
other information
No Value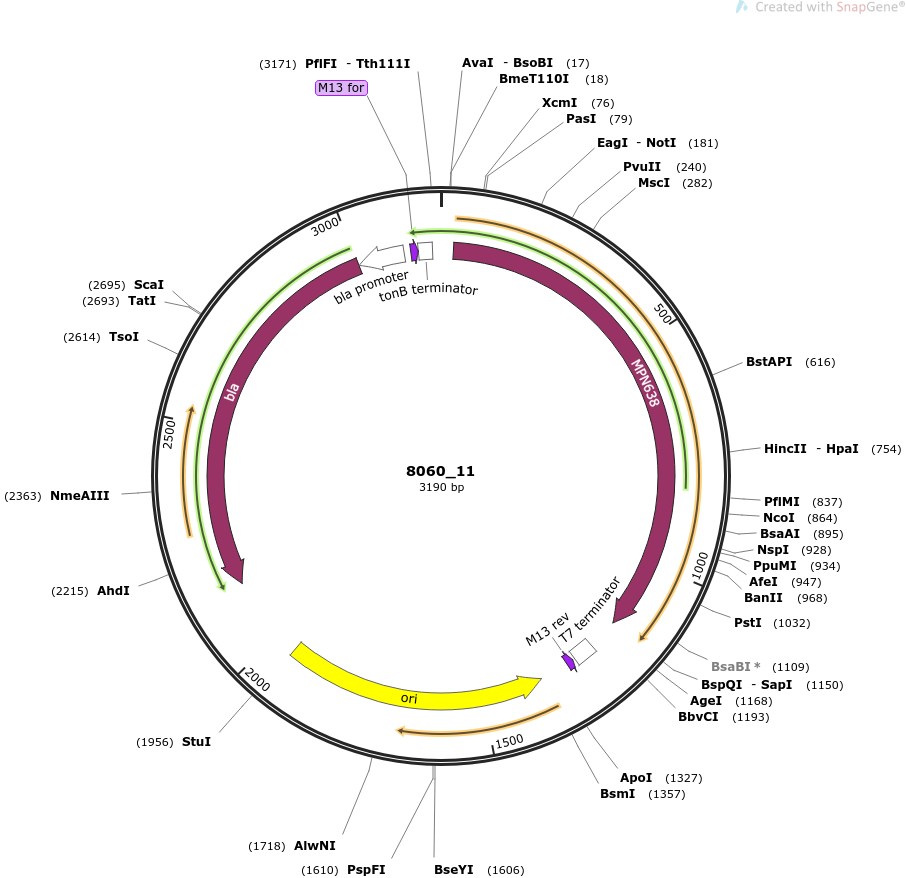 References
Available Elsewhere
FALSE
intellectual property
We are unaware of third-party property rights claims on uses of this item.