K12polLF (exo)
DNA Polymerase I, Large (Klenow) Fragment (3′→5′ exo-)
BBF10K_003249
source
Escherichia coli (strain K12)

DNA polymerase fragment used in flourescent labelling for microarray, dA and dT tailling, and important in the process of ligating DNA adapters to DNA fragments. Frequently used in prepararing DNA libraries for Next-Gen sequencing. The exo-Klenow polymerase is a mutant polymerase from the Klenow DNA polymerase large fragment that lacks 5'-3' polymerase activity and 3'-5' exonuclease activity."


attr.
Chiara Gandini, Open Bioeconomy Lab
Usage
growth
shipping strain
Escherichia coli Top10
growth conditions
37 C, shaking 300 rpm
cloning
overhangs
3' - AATG … GCTT - 5'
Construct
plasmid name
pOpen-K12polLF (exo)
Safety
other information
No Value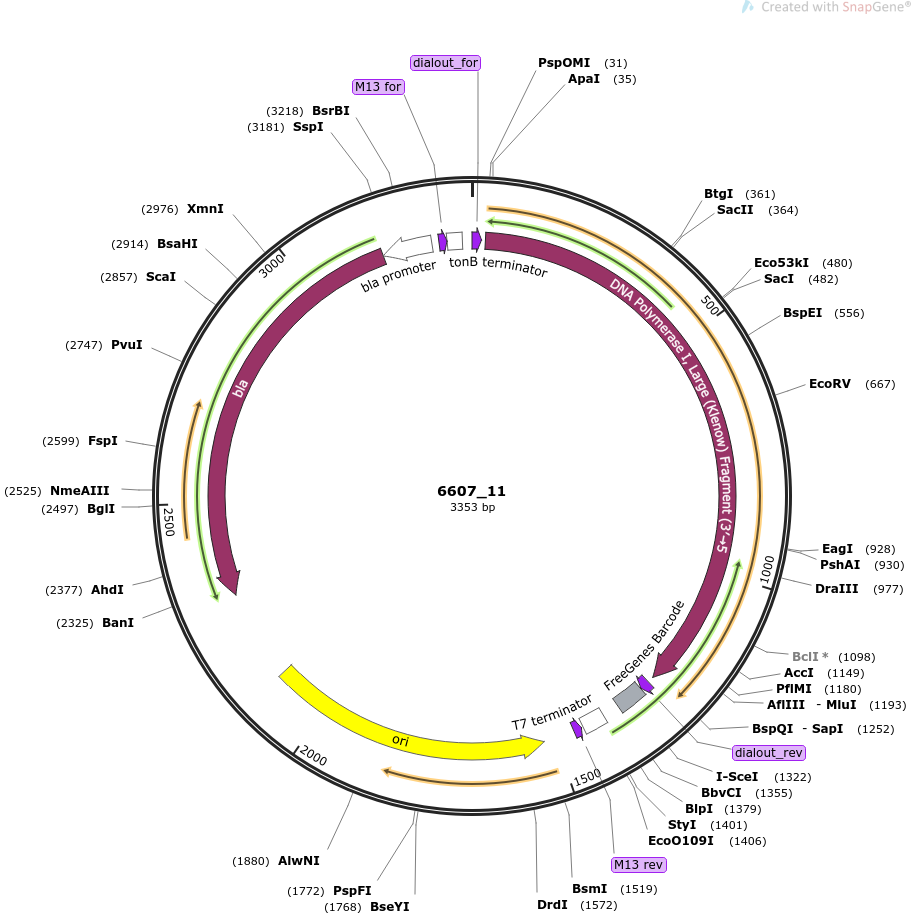 References
Available Elsewhere
FALSE
citations
Freemont, P.S., Ollis, D.L., Steitz, T.A. and Joyce, C.M., 1986. A domain of the Klenow fragment of Escherichia coli DNA polymerase I has polymerase but no exonuclease activity. Proteins: Structure, Function, and Bioinformatics, 1(1), pp.66-73.
intellectual property
We are unaware of third-party property rights claims on uses of this item.