ECOpolA
E. coli DNA Polymerase I
BBF10K_003250
source
Escherichia coli (strain K12)

DNA polymerase that (in addition to polymerase activity) exhibits 3'-5' and 5'-3' exonuclease activity. Able to utilize nicked circular duplex DNA as a template and can unwind the parental DNA strand from its template.


attr.
Chiara Gandini, Open Bioeconomy Lab
Usage
growth
shipping strain
Escherichia coli Top10
growth conditions
37 C, shaking 300 rpm
cloning
overhangs
3' - AATG … GCTT - 5'
Construct
plasmid name
pOpen-ECOpolA
Safety
other information
No Value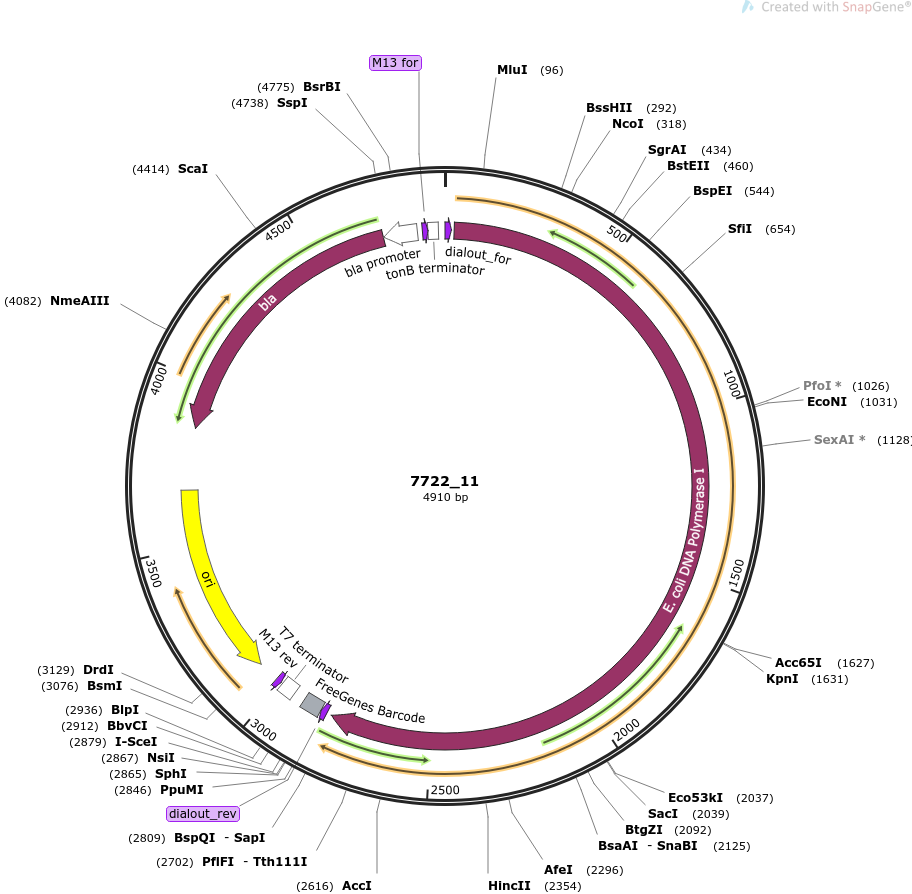 References
Available Elsewhere
FALSE
citations
Lehman, I.R., Bessman, M.J., Simms, E.S. and Kornberg, A., 1958. Enzymatic synthesis of deoxyribonucleic acid I. Preparation of substrates and partial purification of an enzyme from Escherichia coli. Journal of Biological Chemistry, 233(1), pp.163-170.
intellectual property
We are unaware of third-party property rights claims on uses of this item.