KTHEAQpol
KlenTaq1 polymerase
BBF10K_003251

DNA polymerase comprising substantially the same amino acid sequence as that of Thermus aquaticus DNA polymerase, excluding the N-terminal 280 amino acid residues of Thermus aquaticus DNA polymerase. Exonuclease-free, N-terminal deletion mutant of Taq DNA polymerase. Used in combination with a very low level of a thermostable DNA polymerase exhibiting a 3'-exonuclease activity (Pfu, Vent, or Deep Vent) for long PCR.


attr.
Chiara Gandini, Open Bioeconomy Lab
Usage
growth
shipping strain
Escherichia coli Top10
growth conditions
37 C, shaking 300 rpm
cloning
overhangs
3' - AATG … GCTT - 5'
Construct
plasmid name
pOpen-KTHEAQpol
Safety
other information
No Value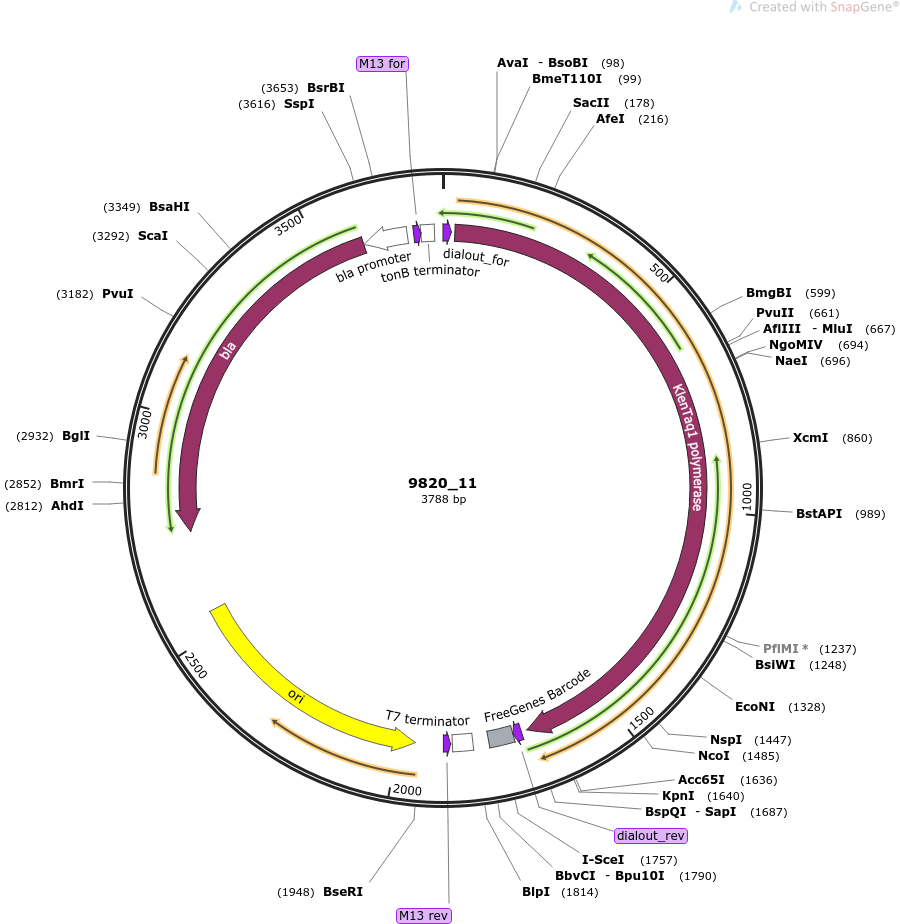 References
Available Elsewhere
FALSE
citations
Barnes, W.M., 1994. PCR amplification of up to 35-kb DNA with high fidelity and high yield from lambda bacteriophage templates. Proceedings of the National Academy of Sciences, 91(6), pp.2216-2220.
https://doi.org/10.1073/pnas.91.6.2216
intellectual property
We are unaware of third-party property rights claims on uses of this item.