phi29pol
phi29 DNA Polymerase
BBF10K_003264
source
Bacillus phage phi29

DNA polymerase responsible for protein-primed viral DNA replication by strand displacement with high processivity and fidelity. Possesses three enzymatic activities: DNA synthesis (polymerase), primer terminal protein (TP) deoxynucleotidylation, and 3' to 5' exonuclease activity.


attr.
Chiara Gandini, Open Bioeconomy Lab
Usage
growth
shipping strain
Escherichia coli Top10
growth conditions
37 C, shaking 300 rpm
cloning
overhangs
3' - AATG … GCTT - 5'
Construct
plasmid name
pOpen-phi29pol
Safety
other information
No Value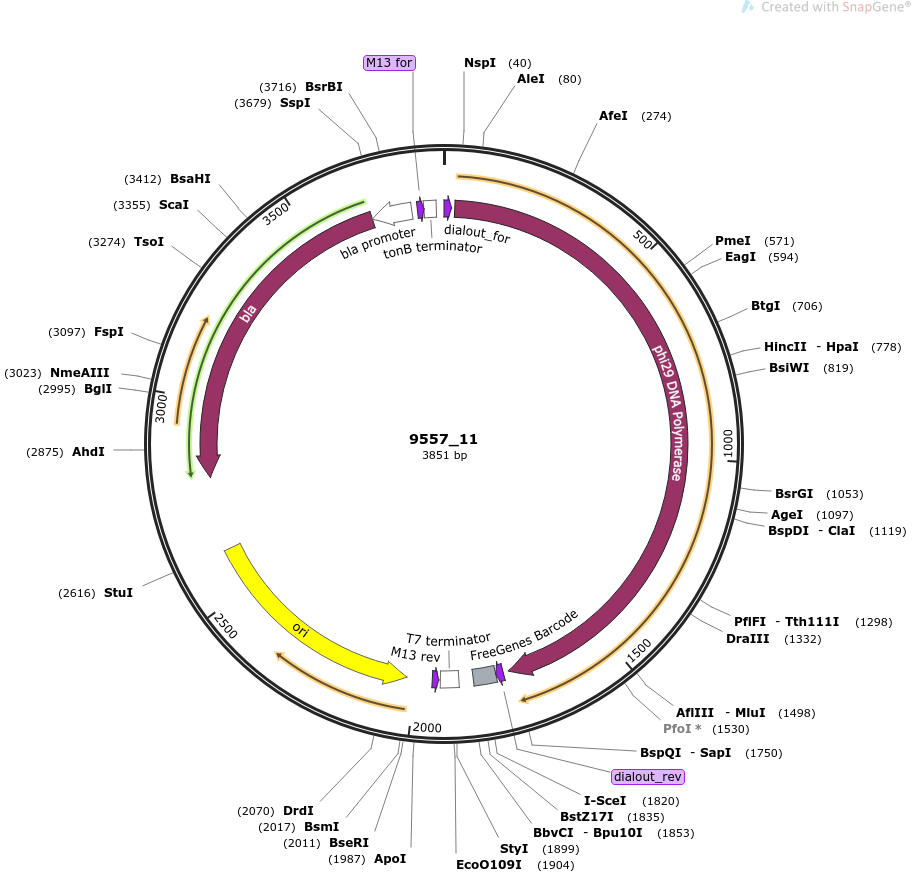 References
Available Elsewhere
FALSE
citations
Nucleotide sequence of the late region of Bacillus phage phi 29 completes the 19,285-bp sequence of phi 29 genome. Comparison with the homologous sequence of phage PZA
https://pubmed.ncbi.nlm.nih.gov/3803926/
intellectual property
We are unaware of third-party property rights claims on uses of this item.