Pfulig
Pfu DNA Ligase
BBF10K_003275
source
Pyrococcus furiosus

DNA ligase that seals nicks in double-stranded DNA during DNA replication, DNA recombination and DNA repair. Catalyzes template-dependent ligation at temperatures of about 30° C. to about 80° C., and substantially retains its catalytic activity when subjected to temperatures of about 85° C. to about 100° C.


attr.
Chiara Gandini, Open Bioeconomy Lab
Usage
growth
shipping strain
Escherichia coli Top10
growth conditions
37 C, shaking 300 rpm
cloning
overhangs
3' - AATG … GCTT - 5'
Construct
plasmid name
pOpen-Pfulig
Safety
other information
No Value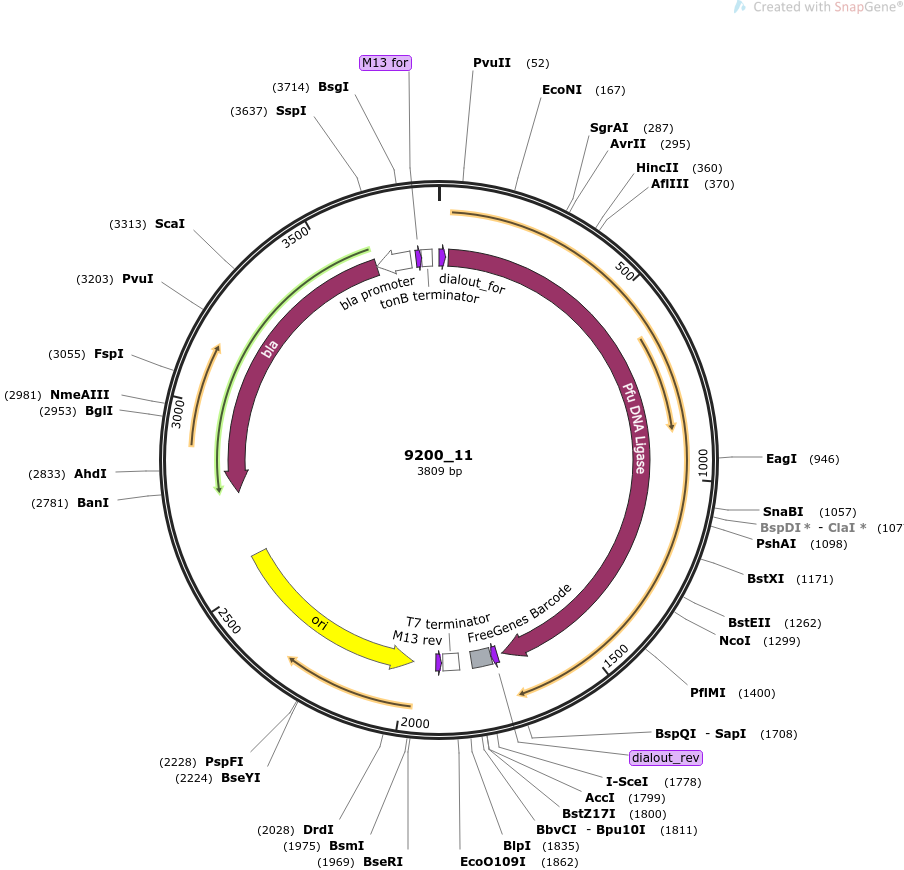 References
Available Elsewhere
FALSE
citations
Sillero, M. A. G., Montes, M., de Diego, A., del Valle, M., Atencia, E., & Sillero, A. (2002). Thermostable Pyrococcus furiosus DNA ligase catalyzes the synthesis of (di) nucleoside polyphosphates. Extremophiles, 6(1), 45-50.
intellectual property
We are unaware of third-party property rights claims on uses of this item.