T4gene63
T4 RNA Ligase 1
BBF10K_003277
source
Enterobacteria phage T4 (bacteriophage T4)

Viral ligase involved in countering a host defense mechanism which, following viral infection, activates the host anticodon nuclease and shuts off viral translation. Repairs 5'-PO4 and 3'-OH groups in the cleaved host tRNA.


attr.
Chiara Gandini, Open Bioeconomy Lab
Usage
growth
shipping strain
Escherichia coli Top10
growth conditions
37 C, shaking 300 rpm
cloning
overhangs
3' - AATG … GCTT - 5'
Construct
plasmid name
pOpen-T4gene63
Safety
other information
No Value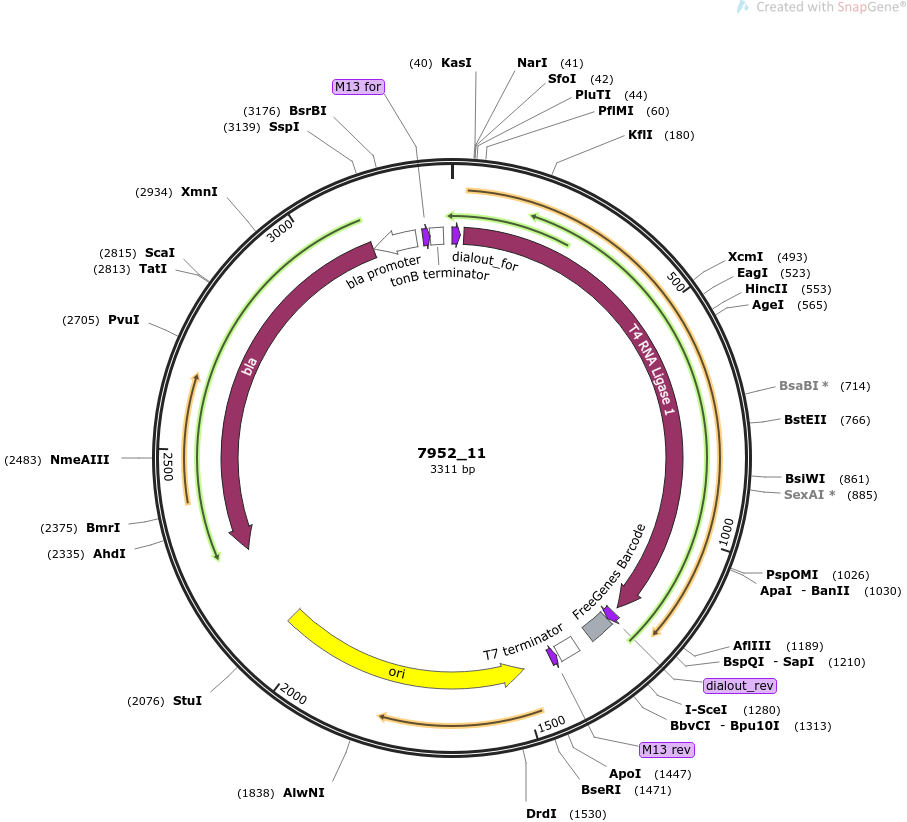 References
Available Elsewhere
FALSE
intellectual property
We are unaware of third-party property rights claims on uses of this item.