EcoRIR
EcoRI restriction enzyme
BBF10K_003281
source
Escherichia coli RY13

Type II restriction enzyme that recognizes the double-stranded sequence GAATTC and cleaves after G-1.


attr.
Chiara Gandini, Open Bioeconomy Lab
Usage
growth
shipping strain
Escherichia coli Top10
growth conditions
37 C, shaking 300 rpm
cloning
overhangs
3' - AATG … GCTT - 5'
Construct
plasmid name
pOpen-EcoRIR
Safety
other information
No Value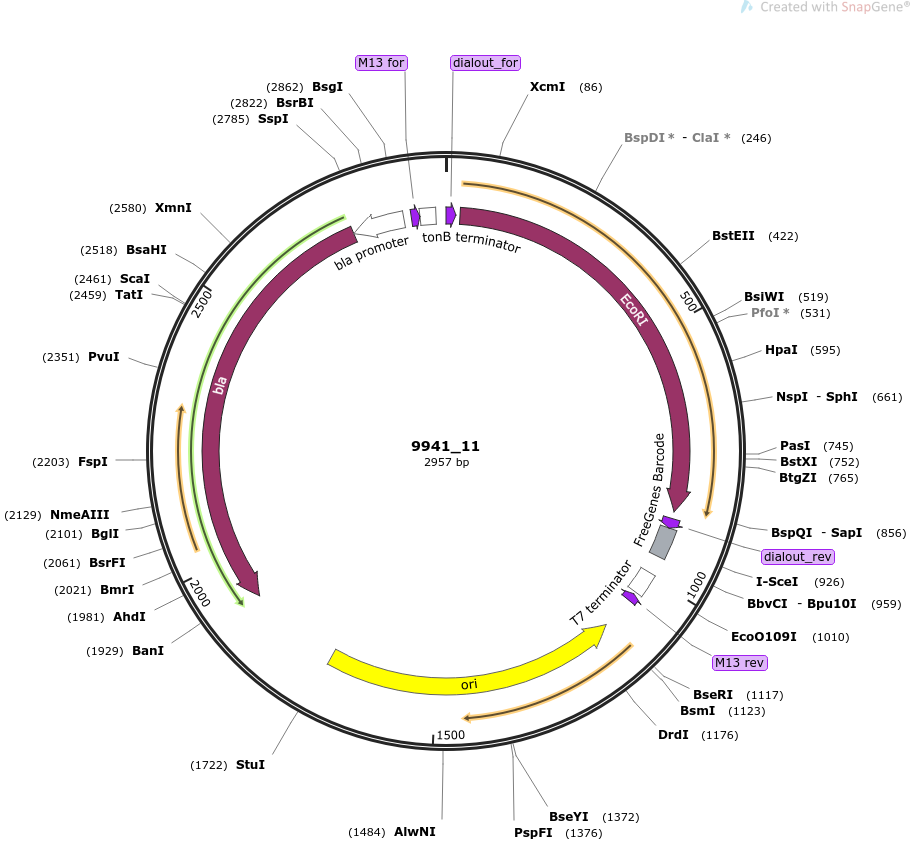 References
Available Elsewhere
FALSE
citations
Modrich, P. A. U. L., & Zabel, D. O. N. N. A. (1976). EcoRI endonuclease. Physical and catalytic properties of the homogenous enzyme. Journal of Biological Chemistry, 251(19), 5866-5874.
intellectual property
We are unaware of third-party property rights claims on uses of this item.