PstIR
PstI restriction enzyme
BBF10K_003283
source
Providencia stuartii 164

Restriction enzyme that recognizes the double-stranded sequence CTGCAG and cleaves after A-5.


attr.
Chiara Gandini, Open Bioeconomy Lab
Usage
growth
shipping strain
Escherichia coli Top10
growth conditions
37 C, shaking 300 rpm
cloning
overhangs
3' - AATG … GCTT - 5'
Construct
Safety
other information
No Value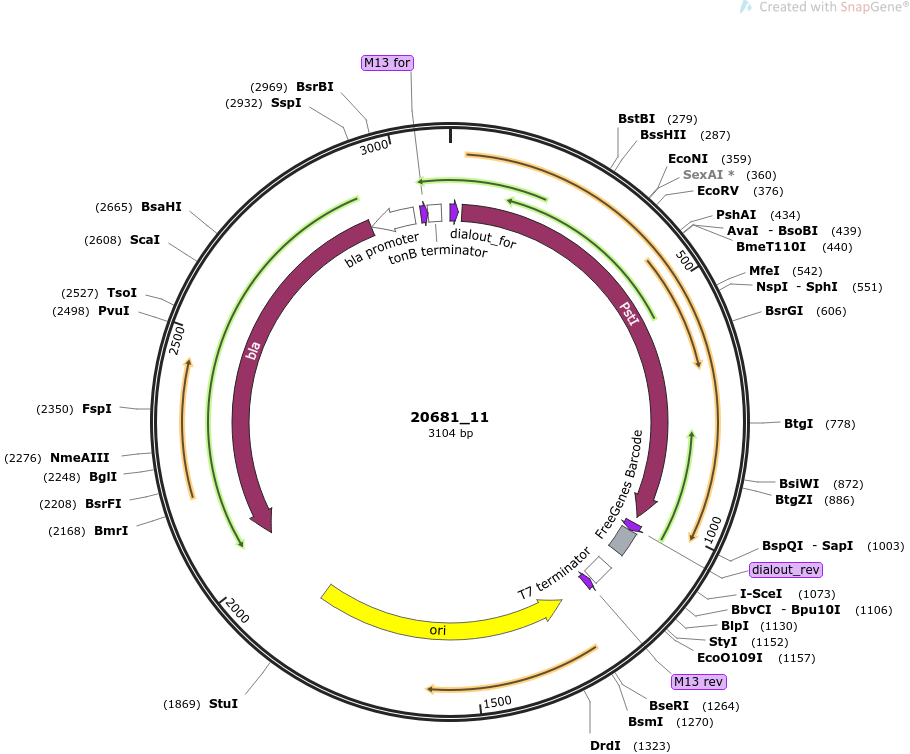 References
Available Elsewhere
FALSE
citations
Armstrong, Karen, and William R. Bauer. "Preferential site-dependent cleavage by restriction endonuclease PstI." Nucleic acids research 10.3 (1982): 993-1007.
intellectual property
We are unaware of third-party property rights claims on uses of this item.