MMLV_RT (mut H)
Moloney Murine Leukemia Virus (MMLV) Reverse Transcriptase (RNAse H deactivated by 3 mutations)
BBF10K_003285
source
Moloney Murine Leukemia Virus

Single 75 kDa monomer, cDNA synthesis; high enzyme activity and processivity.


attr.
Chiara Gandini, Open Bioeconomy Lab
Usage
growth
shipping strain
Escherichia coli Top10
growth conditions
37 C, shaking 300 rpm
cloning
overhangs
3' - AATG … GCTT - 5'
Construct
plasmid name
pOpen-MMLV_RT (mut H)
Safety
other information
No Value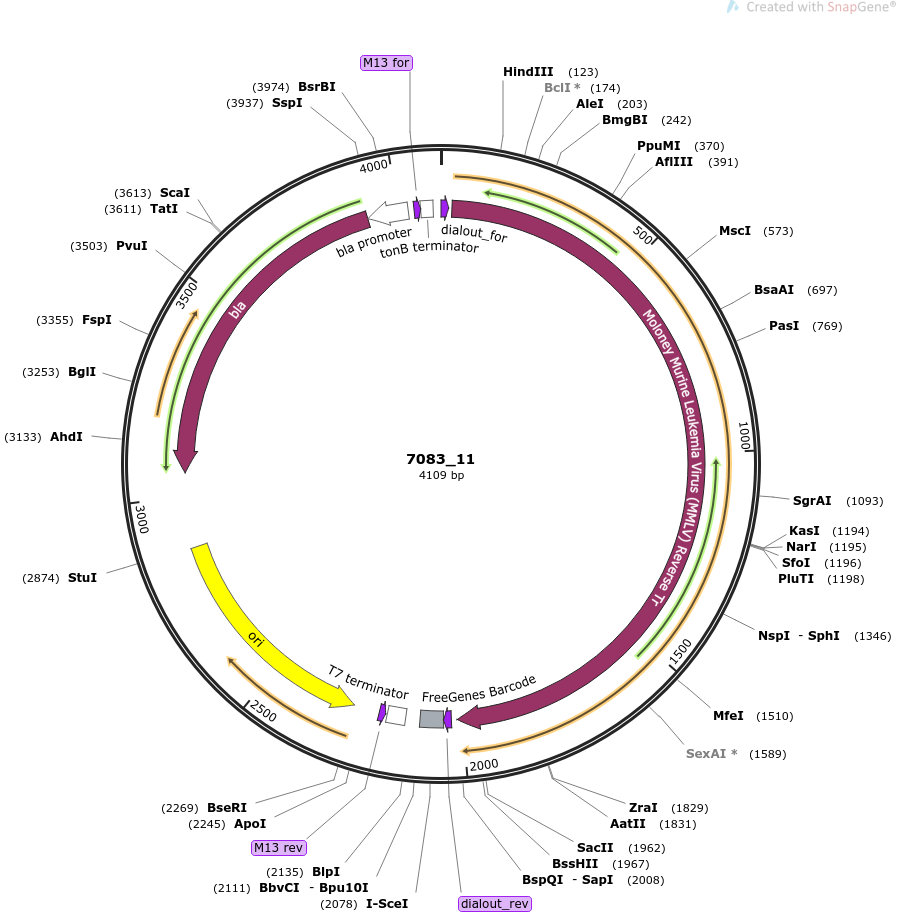 References
Available Elsewhere
FALSE
citations
Kotewicz, M.L., D'Alessio, J.M., Driftmier, K.M., Blodgett, K.P. and Gerard, G.F., 1985. Cloning and overexpression of Moloney murine leukemia virus reverse transcriptase in Escherichia coli. Gene, 35(3), pp.249-258. This variant is published in: Liu, S., Goff, S. P., & Gao, G. (2006). Gln84 of moloney murine leukemia virus reverse transcriptase regulates the incorporation rates of ribonucleotides and deoxyribonucleotides. FEBS letters, 580(5), 1497-1501.
intellectual property
We are unaware of third-party property rights claims on uses of this item.