Eco31IB
Eco31IB methyltransferase
BBF10K_003294

Site-specific DNA methyltransferase 2; protects DNA from cleavage by Eco31I


attr.
Open Bioeconomy Lab
Usage
growth
shipping strain
Escherichia coli Top10
growth conditions
37 C, shaking 300 rpm
cloning
overhangs
3' - AATG … GCTT - 5'
Construct
plasmid name
pOpen-Eco31IB
Safety
other information
No Value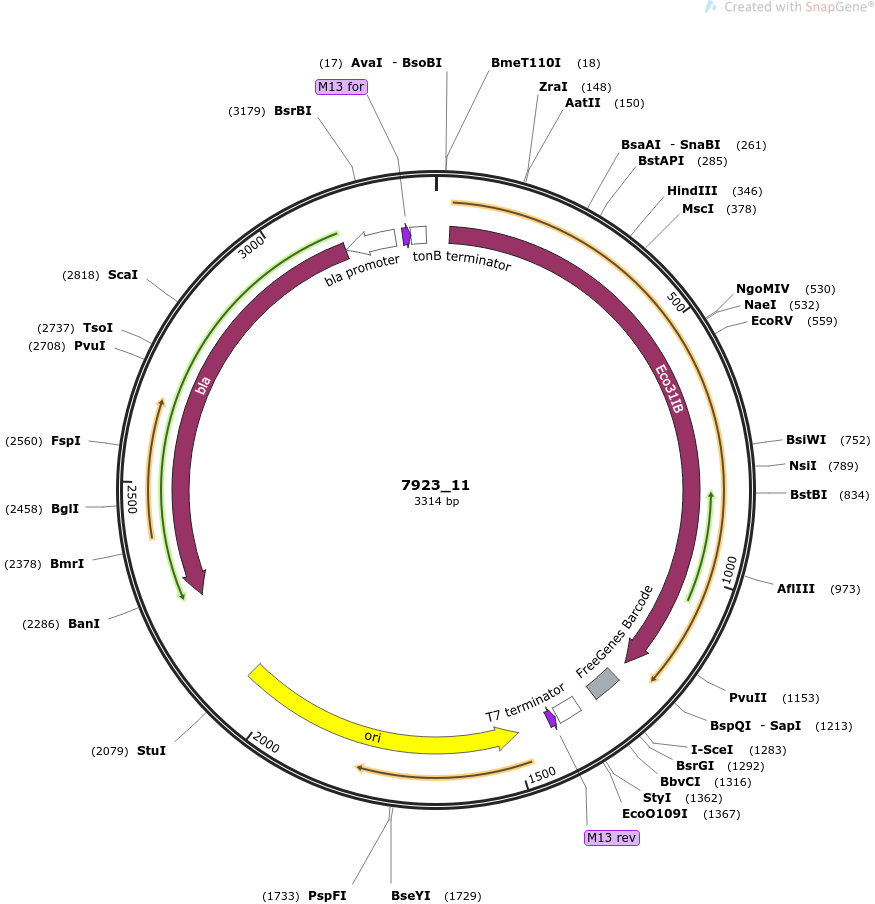 References
Available Elsewhere
FALSE
citations
Bitinaite, J., et al. "Evolutionary relationship of Alw26I, Eco31I and Esp3I, restriction endonucleases that recognise overlapping sequences." Molecular Genetics and Genomics 267.5 (2002): 664-672.
intellectual property
We are unaware of third-party property rights claims on uses of this item.