SapIM2
M2.SapI methyltransferase
BBF10K_003297
source
Saccharopolyspora sp.

Site-specific DNA methyltransferase 2; protects DNA from cleavage by SapI


attr.
Open Bioeconomy Lab
Usage
growth
shipping strain
Escherichia coli Top10
growth conditions
37 C, shaking 300 rpm
cloning
overhangs
3' - AATG … GCTT - 5'
Construct
plasmid name
pOpen-SapIM2
Safety
other information
No Value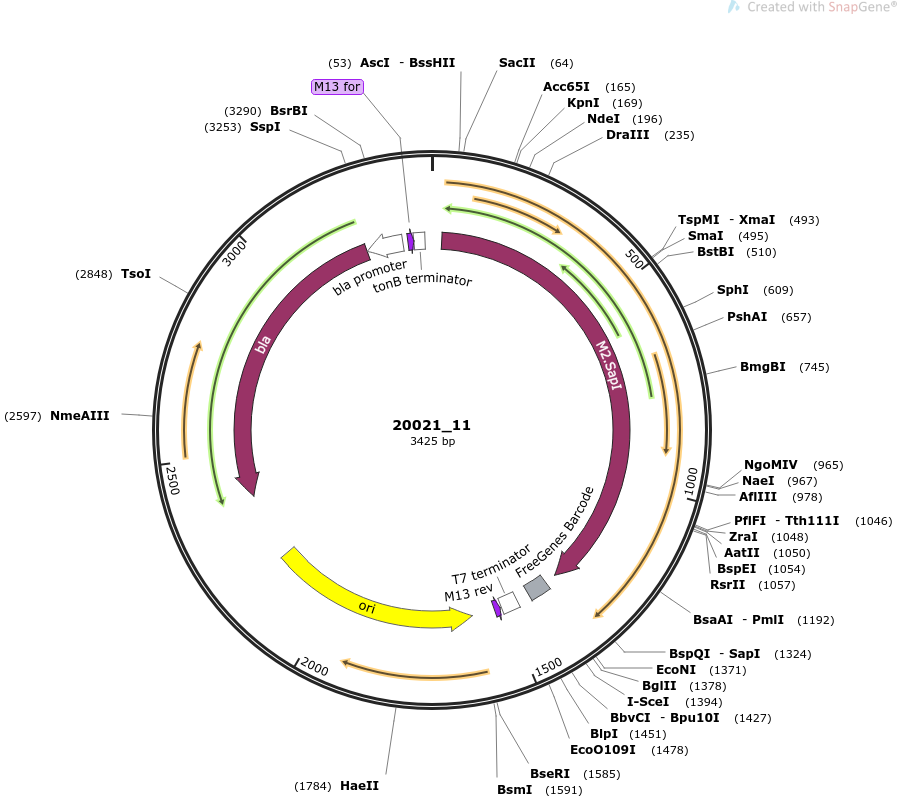 References
Available Elsewhere
FALSE
citations
Xu, S-Y., et al. "Cloning and expression of the Apa LI, Nsp I, Nsp HI, Sac I, Sca I, and Sap I restriction-modification systems in Escherichia coli." Molecular and General Genetics MGG 260.2-3 (1998): 226-231.
intellectual property
We are unaware of third-party property rights claims on uses of this item.