DNA Topoisomerase 1B Vaccinia Virus
DNA Topoisomerase 1B Vaccinia Virus
BBF10K_003324

Used in TOPO cloning. Recognizes the DNA sequence 5´-(C/T)CCTT-3' and digests double stranded DNA at this sequence. The energy from this breakage is stored as a covalent bond between the DNA and the topoisomerase. If a 5′ hydroxyl group from a different DNA strand comes along, it can attack this covalent bond thus joining the two DNA strands and releasing topoisomerase.


attr.
Open Bioeconomy Lab
Usage
growth
shipping strain
Escherichia coli Top10
growth conditions
37 C, shaking 300 rpm
cloning
overhangs
3' - AATG … GCTT - 5'
Construct
plasmid name
pOpen-DNA Topoisomerase 1B Vaccinia Virus
Safety
other information
No Value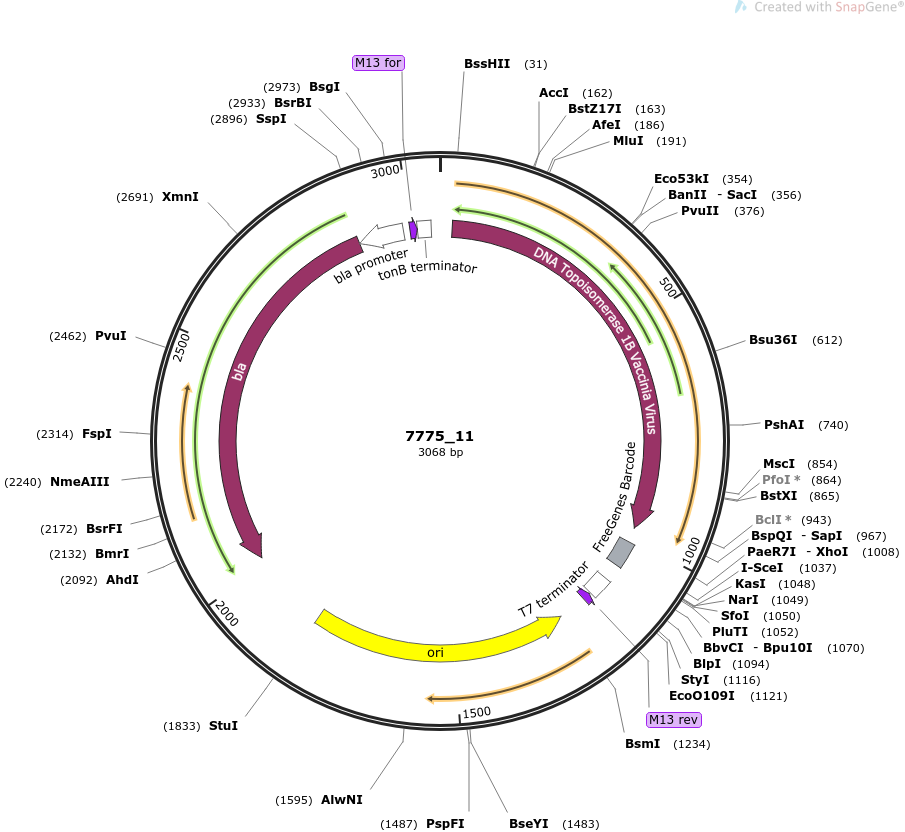 References
Available Elsewhere
FALSE
intellectual property
We are unaware of third-party property rights claims on uses of this item.