lambda red operon
lambda red operon (exo, bet, gam)
BBF10K_003325

Operon containing Exo, Bet, and Gam. To use the lambda red recombineering system to modify your target DNA (including E. coli genome), electroporate a linear donor DNA substrate (either dsDNA or ssDNA) into E. coli expressing the lambda red enzymes. These enzymes then catalyze the homologous recombination of the substrate with the target DNA sequence (mutagenesis uccurs in vivo). ~50 nucleotides of homology are required to the target site for recombination.


attr.
Open Bioeconomy Lab
Usage
growth
shipping strain
Escherichia coli Top10
growth conditions
37 C, shaking 300 rpm
cloning
overhangs
3' - AATG … GCTT - 5'
Construct
plasmid name
pOpen-lambda red operon
Safety
other information
No Value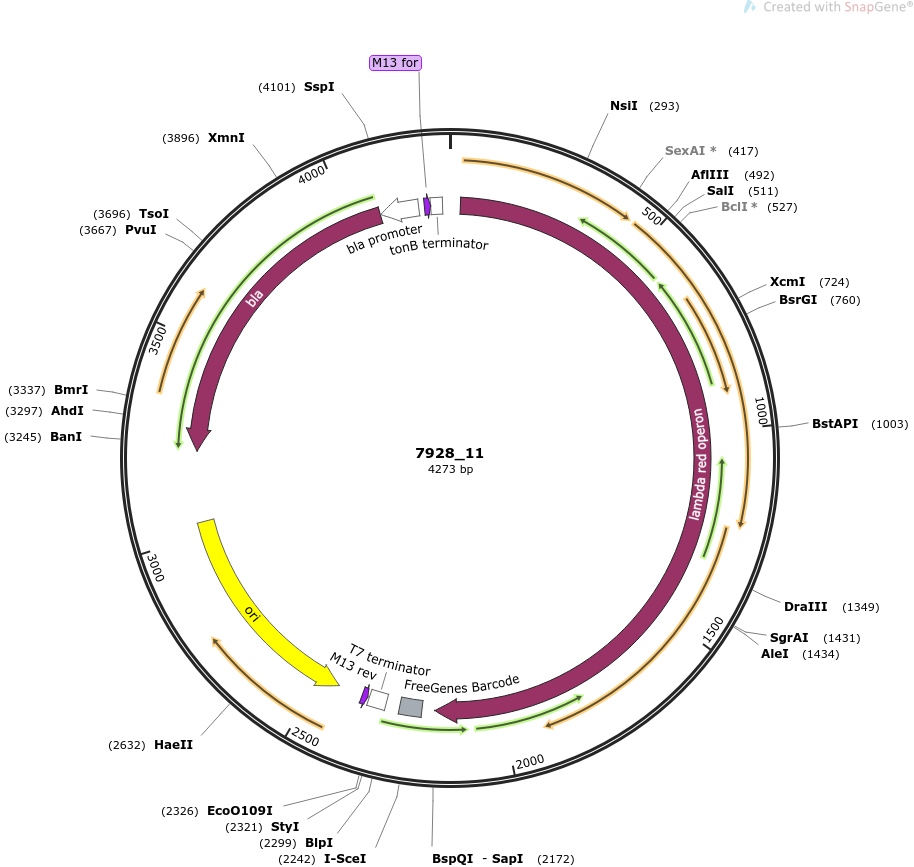 References
Available Elsewhere
FALSE
intellectual property
We are unaware of third-party property rights claims on uses of this item.