HRP
horseradish peroxidase (HRP)
BBF10K_003367
source
Armoracia rusticana

oxydizes substates to yield a characteristic color (oxydizing e.g. TMB, DAB, ABTS) or luminescence (luminol) change that is detectable by spectrophotometric methods. Used primarily for its ability to amplify a weak signal and increase detectability of the target molecule.


attr.
Open Bioeconomy Lab
Usage
growth
shipping strain
Escherichia coli Top10
growth conditions
37 C, shaking 300 rpm
cloning
overhangs
3' - AATG … GCTT - 5'
Construct
plasmid name
pOpen-horseradish peroxidase (HRP)
Safety
other information
No Value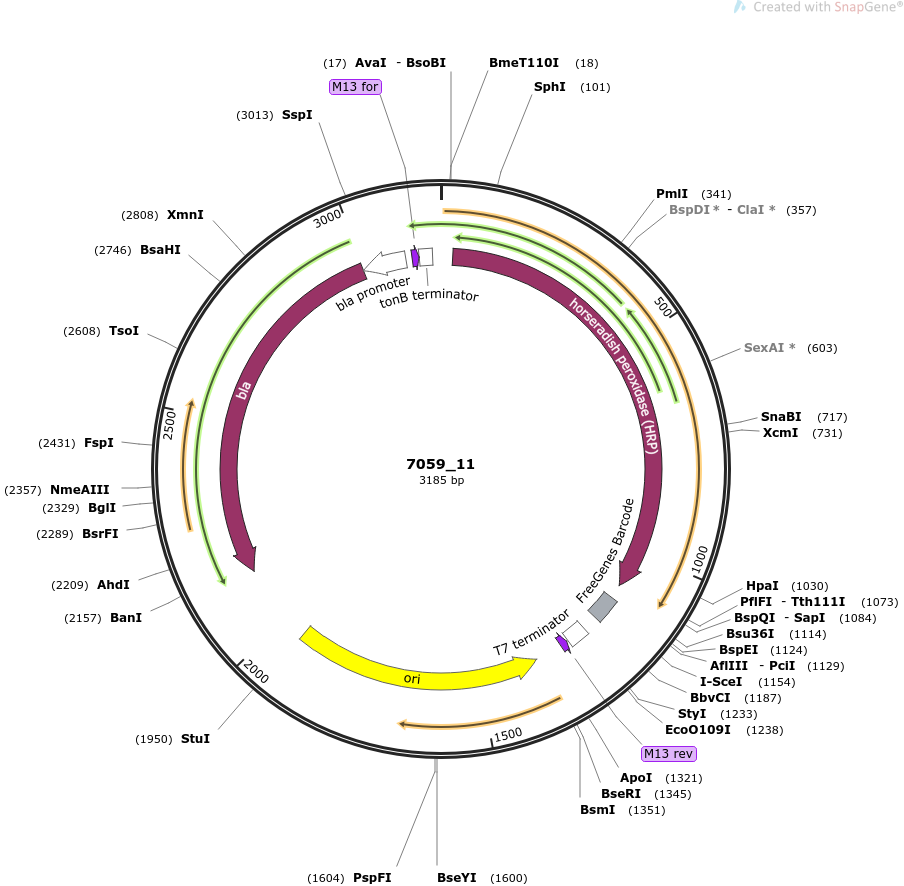 References
Available Elsewhere
FALSE
intellectual property
We are unaware of third-party property rights claims on uses of this item.